University of the South Pacific Fiji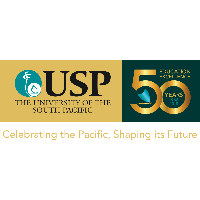 The University of the South Pacific (USP) is the premier provider of tertiary education in the Pacific region and an international centre of excellence for teaching, research consulting and training on all aspects of Pacific culture, environment and human resource development needs.
USP host Race for Water conference on January 15th 2019. The conference was part of a series of events during the stopover in Fiji by the Race for Water Odyssey, which received an official welcome at the Port Denarau Marina last week.
Scientific research and findings from recent missions by USP Masters student, Andrew Paris, was also presented. His Master thesis titled Evaluation of the abundance and distribution of microplastics in Fiji surface waters, looks to quantify abundance and determine distribution process of microplastic in surface waters to the Southeast of Fiji. More information of Andrew's mission between Tonga and Fiji aboard of Race for Water is available here.