PETCO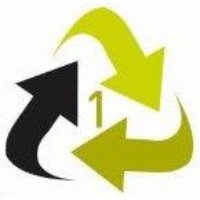 PETCO (the PET Plastic Recycling Company) represents the South African PET Plastic Industry's combined effort to self-regulate post-consumer PET (Polyethylene Terephthalate) recycling.

In simple terms, we are the organisation responsible for managing the PET Industry's 'Extended Producer Responsibility' (EPR) in South Africa. In this case, EPR is a voluntary approach taken by our PET plastics producers to take responsibility for the recycling of post-consumer PET products in South Africa – both financially and operationally.

The PETCO concept is a simple one: create an organised and committed network of resin producers, packaging designers, converters, brand owners, retailers, consumers, collectors and recyclers, and give them access to a wide range of PET recycling resources and financing options, thereby providing them with a catalyst to make a better life for themselves, their families, and their employees.

Since 2004, we have been working in this way to ensure the successful and sustainable growth of the PET recycling industry in South Africa. We believe that the most powerful network we have is our people. People with ideas and talent. People who are empowered. People who ensure that PET is 100% recycled. People like you.