Norwegian Geotechnical Institute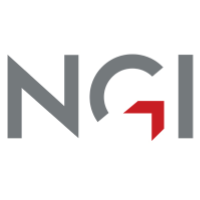 Since the 1950s, the Norwegian Geotechnical Institute (NGI) has been hooked on soil, rock and snow. In fact, much of our geotechnical expertise is in demand in several parts of the world – from Bhutan to Bodø. NGI develops socially beneficial solutions and offers expertise on soil, rock and snow and their effect on the environment, structures and construction.
NGI is located in Oslo and partnered with other institutions from Norway, Sweden, Belgium and Germany for the WEATHER-MIC project of JPI Oceans.
WEATHER-MIC is one of four approved projects following the 2014 JPI-Oceans Pilot Call on ecological effects of microplastics. More information is available at: http://www.jpi-oceans.eu/weather-mic/news-room-links-weather-mic
Besides, three scientists from NGI including WEATHER-MIC co-coordinator Hans Peter Arp participated in the Race for Water Odyssey collecting samples to be analyzed for microplastic. The team collected water, plankton and sediment samples on several trips around Havana, Cuba. For an impression on their campaign, see this video on YouTube. More information can be found in Hans Peter's video diary and on the R4W blog.