Michael Mannaart, Executive Secretary at KIMO Netherlands/Belgium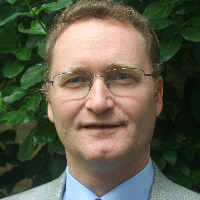 Mike Mannaart ( Executive Secretary of KIMO's Netherlands-Belgian network and International Liaison Officer of the International Environmental Association of Coastal Municipalities)
Education
Mr. Mannaart is trained in: 1) Environmental Sciences (M.Sc. cum laude/with honours), emphasizing marine and coastal spatial planning in relation to nature policies in the European Union, 2) Environmental Policy Studies (BSc) and 3) Natural Resources Management (Ing/B.Sc.).
Positions
Mr. Mannaart is currently Executive Secretary of KIMO's Netherlands-Belgian network, the Environmental Association of Coastal Municipalities. In this capacity, apart from coordinating the Dutch national network of coastal municipalities and management of the organisation, he works on strategic policy development, and lobbying at EU level in Brussels for KIMO International's North-western European network as well. He was previously acting Managing Director of the European Coastal & Marine Union (EUCC), Vice-Chief Executive of the ECNC Land & Sea Group, director of CoastInfo International (consultancy bureau) and Director of the Dutch Association for Dune Conservation.
Fields of Interest
Mr. Mannaart has a particular interest in international cooperation and addressing environmental (coastal, marine and riverine) issues of countries in transition and developing countries. Especially in the capacity of senior advisor, project manager and coach.
Work experience
He has over 20 years of working experience in providing advice and conducting (policy) research in the fields of: environmental (coastal and marine) policy and stakeholder participation and environmental network management, capacity building, marine litter and port reception, sustainable development, (marine and terrestrial) spatial planning, nature development and nature management (with emphasis on ecological networks like NATURA 2000 and species management), coastal habitats and wetlands.
Knowledge of EU Policies
Within Europe, EU policies he worked on as expert or as lobbyist include e.g.: Port Reception Facility Directive (draft), Marine Strategy Framework Directive, Plastics Strategy, Birds Directive, Habitats Directive (Natura 2000), Integrated Coastal Zone Management Recommendation & Water Framework Directive.
Geographical Experience
Mr. Mannaart participated in environmental coastal & marine projects from a local to a continental scale and participated in activities organised by networks of countries as well, like the European Union, the Group of Seven (G7) and the United Nations. He implemented project activities in Belgium, Bulgaria, Canada, Denmark, France, Germany, Greece, Ireland, Italy, Kenya, Lao PDR, Malta, Montenegro, the Netherlands, Norway, Poland, Portugal, Romania, Russia, Serbia, Slovenia, Spain, Sweden, Thailand, Turkey and the United Kingdom.