Mark Ponsonby, Lead Consultant for Desalination & Wastewater Treatment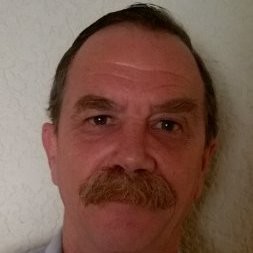 I am a chemical engineering graduate with more than 30 years' experience in water & wastewater management & projects in the utilities, chemicals and explosives industries in South Africa, USA and Saudi Arabia. I believe that my 15 years of international experience managing and working in multinational & multicultural teams will a great benefit to any company.
I am looking for a technical or project manager position in the water & wastewater industry preferably in South Africa. I want to use my 11 years' technical & project experience & trouble-shooting skills with a major water & power services company in Saudi Arabia to help solve the present and future water supply issues that South Africa is currently facing. I also want to train recent graduate engineers in the water & wastewater industry using my project and operations experience. I also have more than 10 years' experience in environmental management which including negotiation and liaison with the regulatory authorities in South Africa & Saudi Arabia.
I am a hands-on engineer with very good troubleshooting skills and can think on my feet. I am a self-starter who can work independently and as a team player. My troubleshooting skills have led to many solutions to improve process efficiency and product quality that meets my customers' requirements. As a chemical engineer I will bring extensive knowledge & understanding of water chemistry & treatment technologies as well as my experience in chemical manufacturing to help any water & waste water treatment or engineering company to expand its market share.
Working with water has been my passion since started working in 1984. My work philosophy is solving the impossible problems are easy but miracles take a little longer.