Arnold Liu, CEO & Scientific Director at Quantum Dynamics, Inc.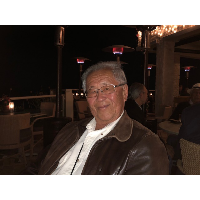 Ph.D. in math with extensive work in the field of equations of state (see www.researchgate.net/profile/Arnold_Liu) , ultra-high precision aerospace fluid flow metrology (including design of flow calibration systems rigorously based on "fundamental properties", e.g. i.a.w. IAPWS-95/IAPWS-IF97 for water), and pipeline leak detection by mass / standard volume balance (as described in the Pipeline Rules of Thumb Handbook, ISA Instrument Engineers Handbook, Journal of Flow Metrology, on the Pipeline Safety Trust's website at www.pstrust.org/docs/massbalance_ld.pdf, etc.)
The oldest and least maintained part of any city's infrastructure are its water mains. With average water leakage in aging water distribution systems commonly exceeding ~20% per AWWA -- which is frequently more than the ~15% achieved by the most stringent conservation mandates and/or consumer-side conservation efforts -- the distribution-side requirement to lower flow measurement uncertainty via calibration is of supreme importance, providing the fundamental basis for accurate/reliable water audits and early low level pipeline leak detection, location, and prioritization . Early low level detection of leakage and the remediation thereof frequently saves decades of slow seeping water losses, and is a key component of active water supply management.
Calibration of measurement systems is universally required by all quality management systems, e.g. ISO-9000/9001/9002, ANSI/ASME NQA-1, MIL-I-45208, etc. Moreover, the resulting minimization of processed water leakage loss achieved through improved measurement -- and the resulting ability to perform proactive leak detection by volume balance -- is the most cost effective means of augmenting/increasing and insuring distribution system water supply and sustainability. Although recycling and desalination may be used to augment currently available conventional water supplies, they are several times more costly -- and such expensive forms of "new water" should not be put into water mains that continue to leak. Additionally, by minimizing processed water loss/leakage during transportation, corresponding savings in water treatment and energy can be achieved.