Marine Litter - Vital Graphics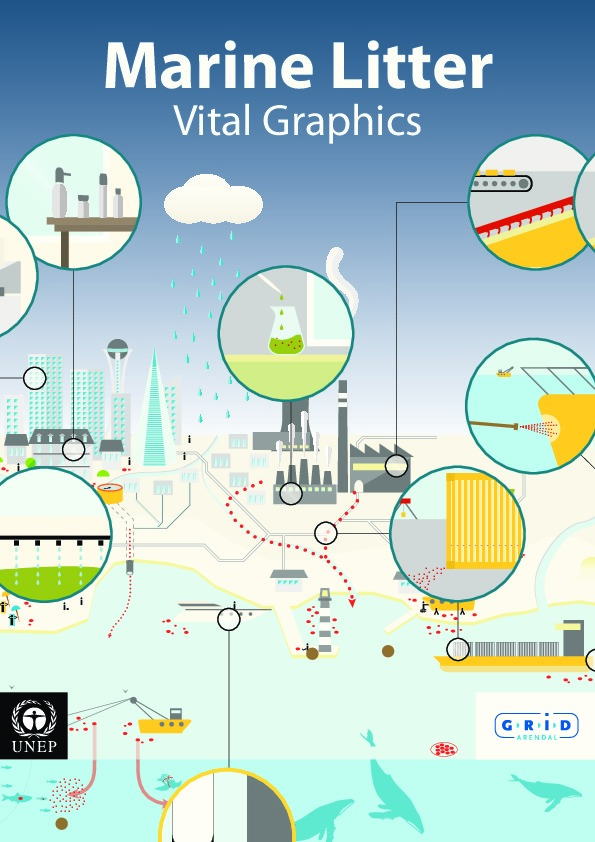 UNEP and GRID-Arendal, 2016. Marine Litter Vital Graphics. United Nations Environment Programme and GRID-Arendal. Nairobi and Arendal. www.unep.org, www.grida.no
"Every year, the sum of humanity's knowledge increases exponentially. And as we learn more, we also learn there is much we still don't know. Plastic litter in our oceans is one area where we need to learn more, and we need to learn it quickly . That's one of the main messages in Marine Litter Vital Graphics . Another important message is that we already know enough to take action ".
This report was released yesterday, it illustrated the problem very clearly.
" Upstream prevention is preferable to downstream removal . It's better (and cheaper) to be tidy than to have to tidy up", Peter Harris and Mette Wilkie said.
" The forecast impacts of marine litter demand the urgent development of alternative, efficient solutions . Short-term solutions should be implemented to reduce the immediate negative effects, while necessary long-term changes in consumption and production are incentivised through policy, economic and education/awareness mechanisms ."
WHAT NEEDS TO HAPPEN NOW ?
Prevention
New approaches
Share knowledge and expertise
Implement existing regulatory instruments
Behaviour change
Take action
One size does not fit all