Global Declaration - Progress Report, 2016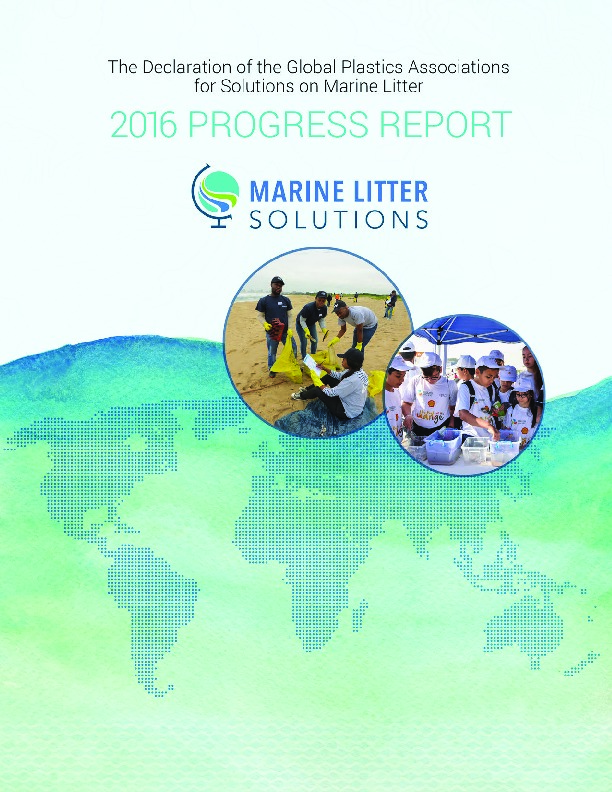 The Declaration of the Global Plastics Associations for Solutions on Marine Litter, 2016 Progress Report
This 2016 Progress Report summarizes the statues of commitments made under the Global Declaration (The Declaration of the Global Plastics Associations for Solutions on Marine Litter in March 2011) announced at the 5th International Marine Debris Conference in Honolulu, Hawaii .
Leaders from 47 plastics associations across the globe signed this declaration to combat the cause of marine litter.
In this report, name projects within their work areas: education, research, public policy, sharing, best practices, plastics recycling/recovery and plastic pellet containment are listed by regions (Africa, Americas, Asian, Europe...).