Why Compostable Plastics May Be No Better for the Environment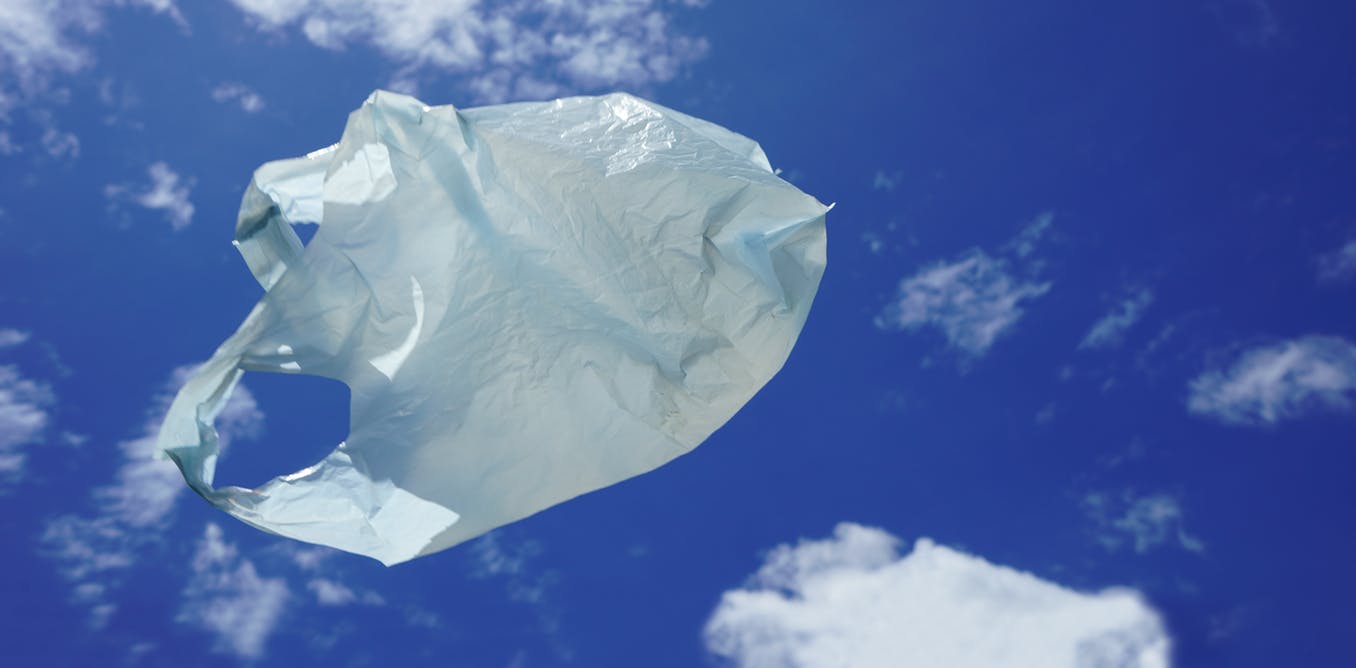 As companies move to get rid of single-use plastic bags and bans on microbeads are coming into force, new biodegradable or compostable plastic products seem to offer an alternative. But they may be no better for the environment.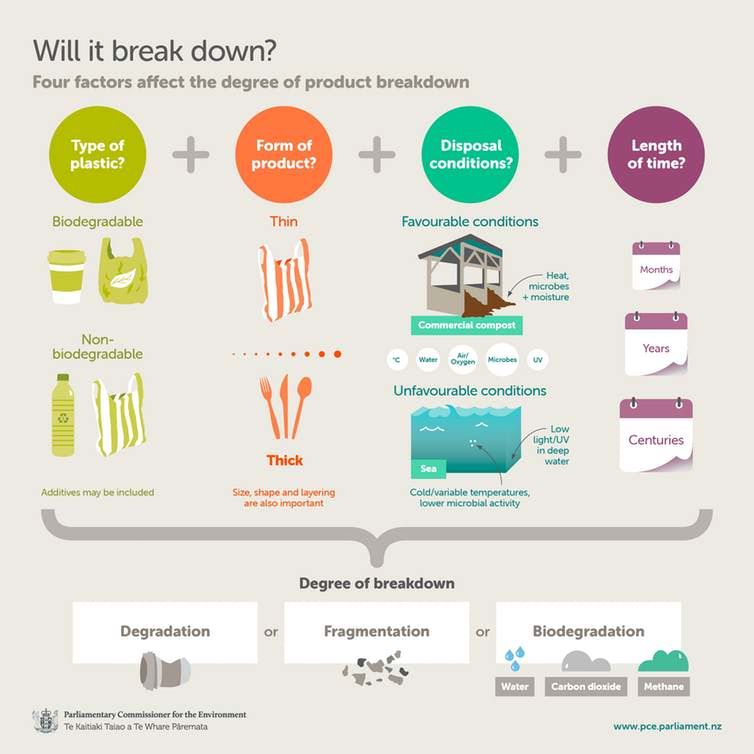 Parliamentary Commissioner for the Environment, CC BY-SA
Recently, European scientists argued that existing international industry standards are insufficient and cannot realistically predict the biodegradability of compostable plastics. New Zealand's Parliamentary Commissioner for the Environment (PCE), Simon Upton, weighed into the debate, questioning the merit of biodegradable plastics and urging the New Zealand government to deal with the confusion surrounding their labelling.
The key concerns include the terminology itself, the lack of appropriate recycling or composting infrastructure and toxicity of degradable plastics.
Toxic components
Many degradable plastics include additives, designed to make the product less durable. At the moment, the various additives and fillers are leading to contamination of waste streams. Expensive sorting or subsequent landfill might be the only alternative. Adequate recycling or re-manufacturing facilities would need to be created in New Zealand.
In his letter to Eugenie Sage, the associate minister for the environment, the PCE also refers to toxicity of plastics. More independent research is required in this area and the principle of caution should be applied in the meantime. In this day and age, there is no need to release a new material into general circulation, where the harmlessness is not investigated beyond doubt.
In some cases, a material may be banned in Europe but still readily available in the United States and Australasia. One example is BPA (bisphenol-A), which was banned in parts of Europe and some US states, but Australia announced a voluntary phase-out in baby bottles.
The banning of cosmetic products containing microbeads is another case in point. In the last few years, some countries, including the US, UK, France, Canada, Taiwan and Sweden, have proposed or implemented microbead bans. The US ban on microbeads in rinse-off cosmetics has been in place since July 2017, but while the Australian government endorsed a voluntary phase-out in 2016, there is no official ban. New Zealand implement its ban this June.
Read full article: The Conversation