Where plastic waste in oceans is coming from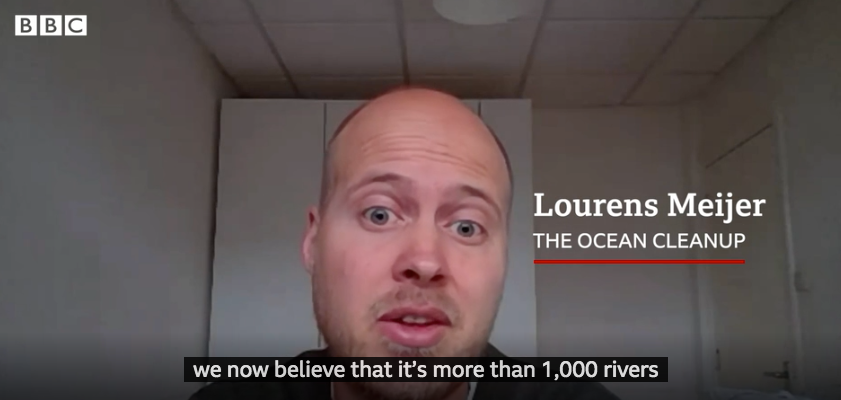 Do you know where plastic waste in the oceans is coming from?
Around 1,000 of the world's rivers are the source of 80% of the global ocean plastic pollution, according to a new study.
The research was carried out by The Ocean Cleanup, who are developing technology to remove plastic waste from the Pacific Ocean, as well as from rivers themselves.
The BBC's Science Editor David Shukman spoke to their CEO Boyan Slat about the findings.
WE AIM TO CLEAN UP 90% OF FLOATING OCEAN PLASTIC POLLUTION
The Ocean Cleanup is a non-profit organization developing advanced technologies to rid the oceans of plastic. To achieve this objective, we have to work on a combination of closing the source and cleaning up what has already accumulated in the ocean and doesn't go away by itself. This goal means we plan to put ourselves out of business – once we have completed this project, our work is done.