The Race for Water Odyssey receives official welcome to Fiji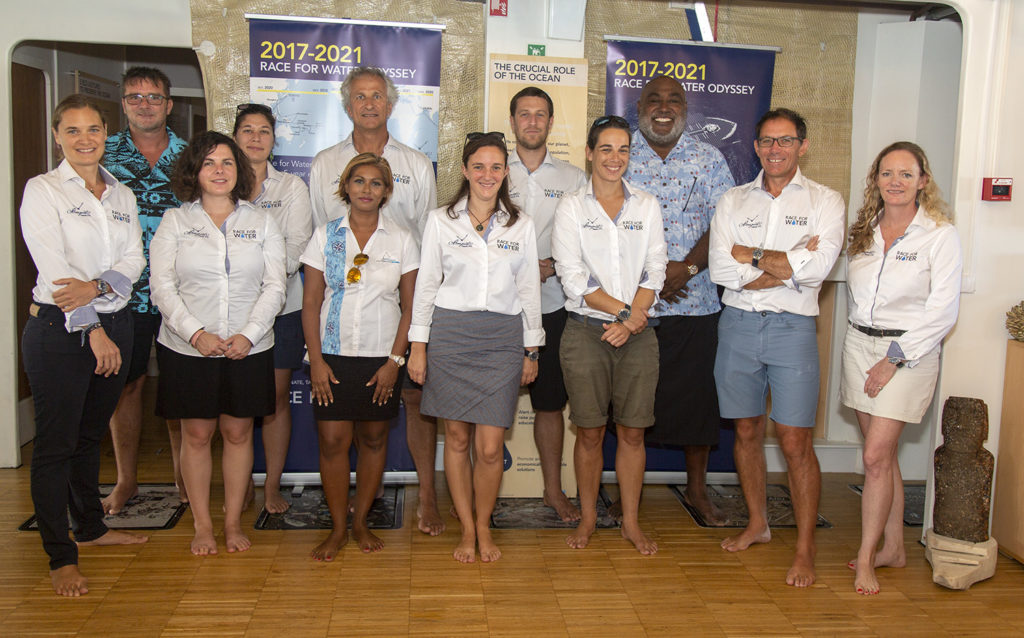 Minister Semi Koroilavesau, Minister for Fisheries, Cynthia Rasch, General Manager of Point Denarau Marina, Andrew Paris, scientist at the University of the South Pacific and Camille Rollin the Race for Water Foundation Project Manager outlined the importance of joint collaboration to tackle the complex issue plastic pollution raises in island communities.
During the stopover in Fiji, the Race for Water Odyssey will take part in a series of events. Workshops will be held on board with governmental authorities, business leaders and NGOs to introduce the plastic waste to energy solution developed with the French engineering company ETIA. A beach clean-up open for all is planned at Wailoaloa beach for Saturday 12th of January from 09:30.
The scientific research and findings from recent missions by Fijian scientist, Andrew Paris, will be presented together with the Race for Water Odyssey projects at the University of the South Pacific conference to be held on their campus next Tuesday 15th of January which is open to the public and starts at 11am.
Quotes:
Hon. Minister Semi Koroilavesau, Minister for Fisheries
" Fiji like any other island nation has relied on the ocean and its resources for generations. The ocean and its resources have sustained the past generation, the present and we hope that these innovative activities would harnesses collaboration which will ensure that we continue to sustain the ocean and its resources for the future generation.
To be frank, for far too long, dependents of the ocean like Fiji have sat in the periphery of dialogues and discussions focused on the oceans and the threat of plastic pollution.
The reality is that, Fiji and others alike should be at the heart of these activities. Given that throughout the region our very lives depend on the ocean and its resources. After all, we, the people of the Pacific, are large oceanic states and the role of the ocean in our everyday lives is unquestionable . "
Cynthia Rasch, General Manager of Point Denarau Marina
" Port Denarau Marina is proud to be the official marina for the Fiji stopover for Race for Water vessel. This stopover is a great boost to the marina's community engagement in imparting knowledge on ocean conservation and combating plastic pollution of our ocean.
We look forward to seeing many communities, NGO's and business houses work together to ensure that plastic waste is eliminated from our waterways by way of individual recycle initiatives.
The aim of Race for Water program aligns well with our company vision of ensuring the enhancement of Fiji's maritime tourism industry while protecting our distinct marine environment for future generations. "
Camille Rollin the Race for Water Foundation Project Manager
" We are here to spread the word on the importance of the ocean and how island communities in places like Fiji are most affected by plastic pollution. Recent studies made in the region show that 33 out of 34 commercial fish species were found to have micro plastics contamination. Through the simple gesture of throwing out a plastic bottle it can result in the creation of microplastics polluting our food chain, water and even the air we breathe. We are here to show that solutions do exist, and we must take action on all levels to turn the tide on plastic before it actually reaches our waterways.
The Biogreen plastic waste to energy technology we are proposing is ideally adapted to island communities and provides a solution to the challenge of managing waste and at the same time it provides a source of valuable local energy production. Everyone can act – do not forget the five "R" – REFUSE the useless and REDUCE the needless in order to limit waste generation REUSE and REPARE what can be fixed to prolong product life RECYCLE when possible and give a second life to everyday products. "
Andrew Paris, University of the South Pacific scientist
" During the course of the seven-day voyage from Tonga to Fiji I undertook a series of plankton net tows, basically doing very fine size net drags through the surface of the water with the objective to collect micro plastics between of the sizes of 5mm to 0.1mm.
In total there were ten transects conducted and I will process this in the lab over the process of the coming months with the goal to quantify the abundance of microplastics in the open ocean to try and give us some idea of the background levels.
We know that there are very elevated levels of microplastics around coastal areas, especially close to towns, cities and large settlements, but we do not know much about microplastic levels in the open ocean. That was one of the main objectives of my research to get the data for my thesis and I hope that the outcome will feed into decision making at different levels whether it be government and regional. "
Fiji Programme
8th January
09:00 – 11:00 Official Welcome and Press Conference, Denarau Marina
10th January
09:00 – 12:00 Plastic Waste to Energy Workshop
12th January
09:30 – 11:00 Wailoaloa beach clean-up with Port Denarau Marina & Honeydew Farms
15th January
11:00 – 12:00 Public conference at the University of the South Pacific with Andrew Paris
17th & 18th January
School visits
19th January
Departure to New Caledonia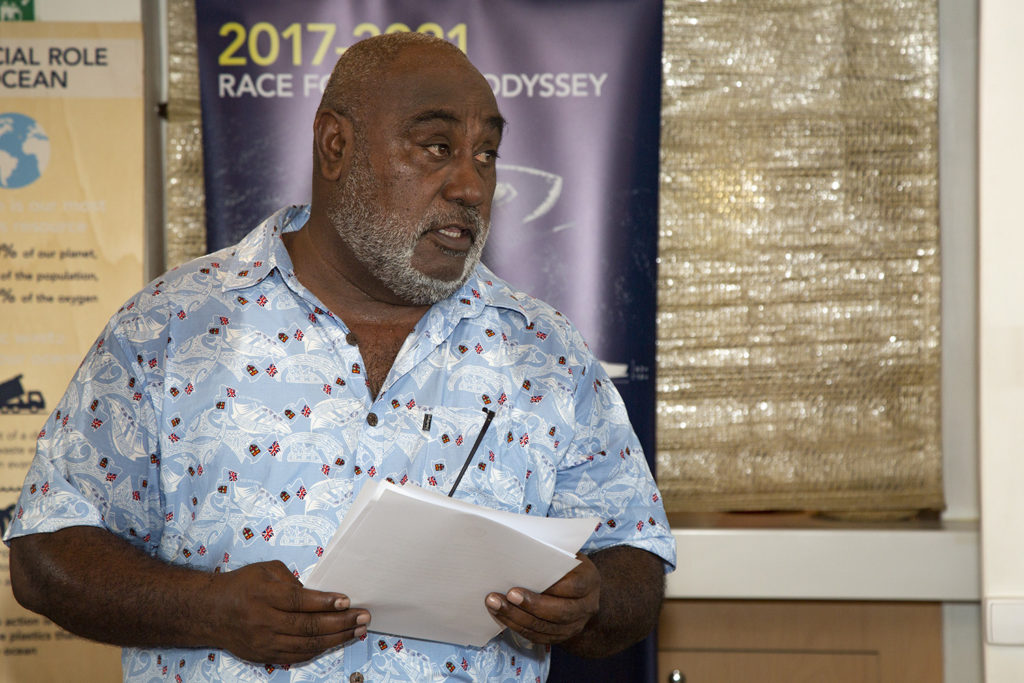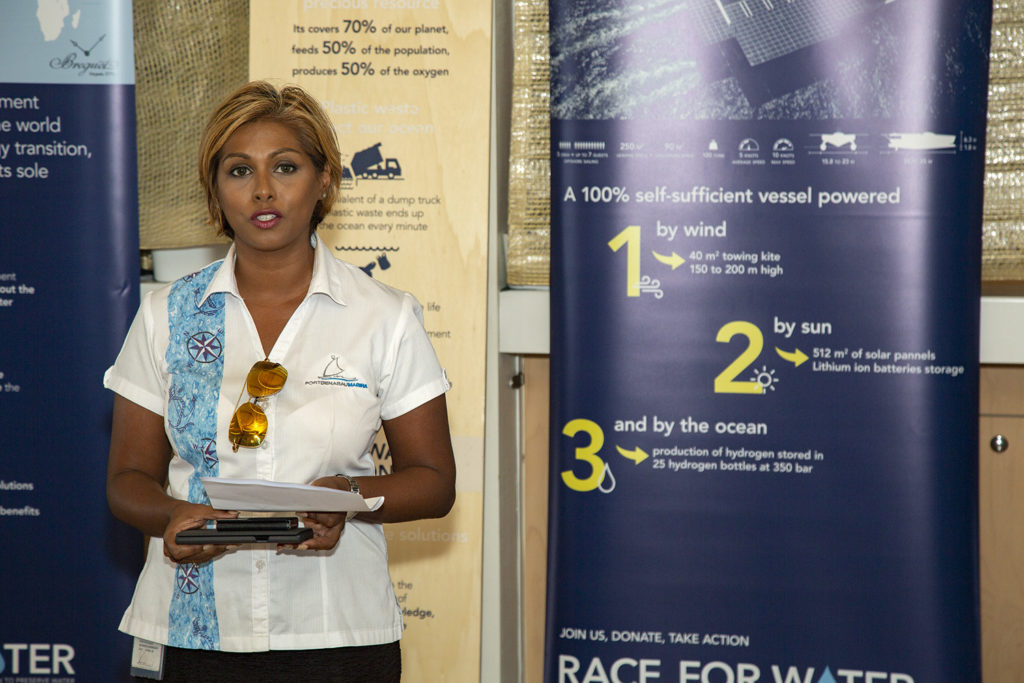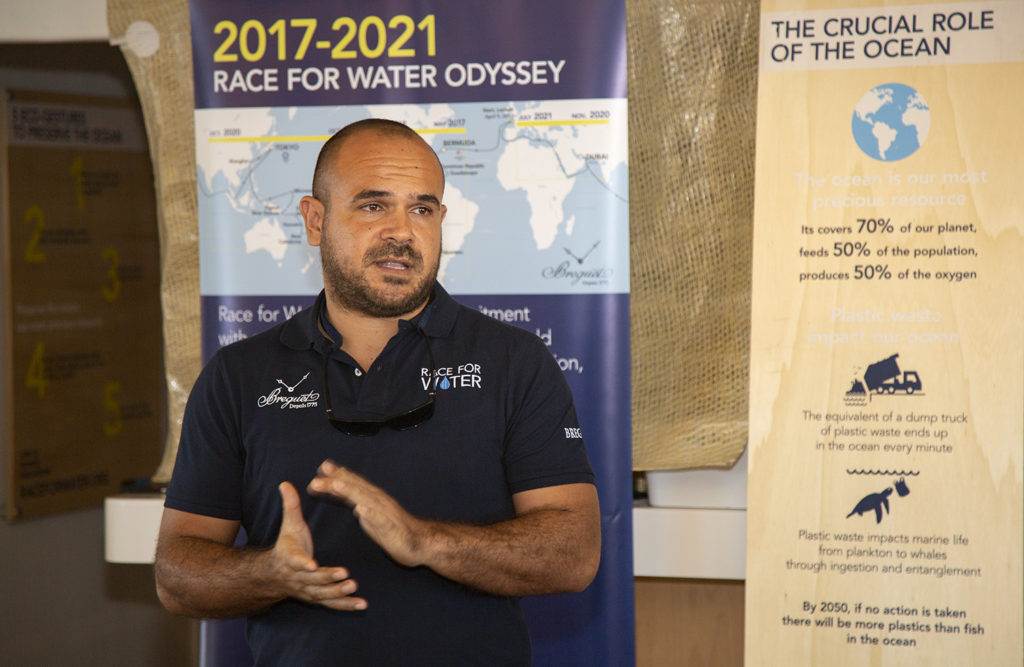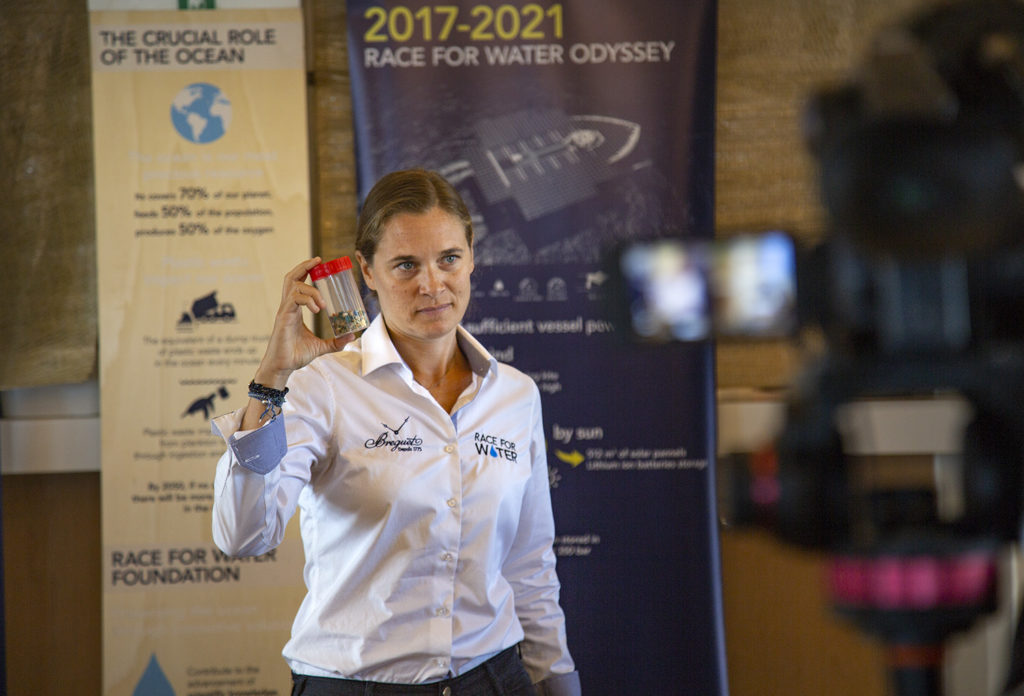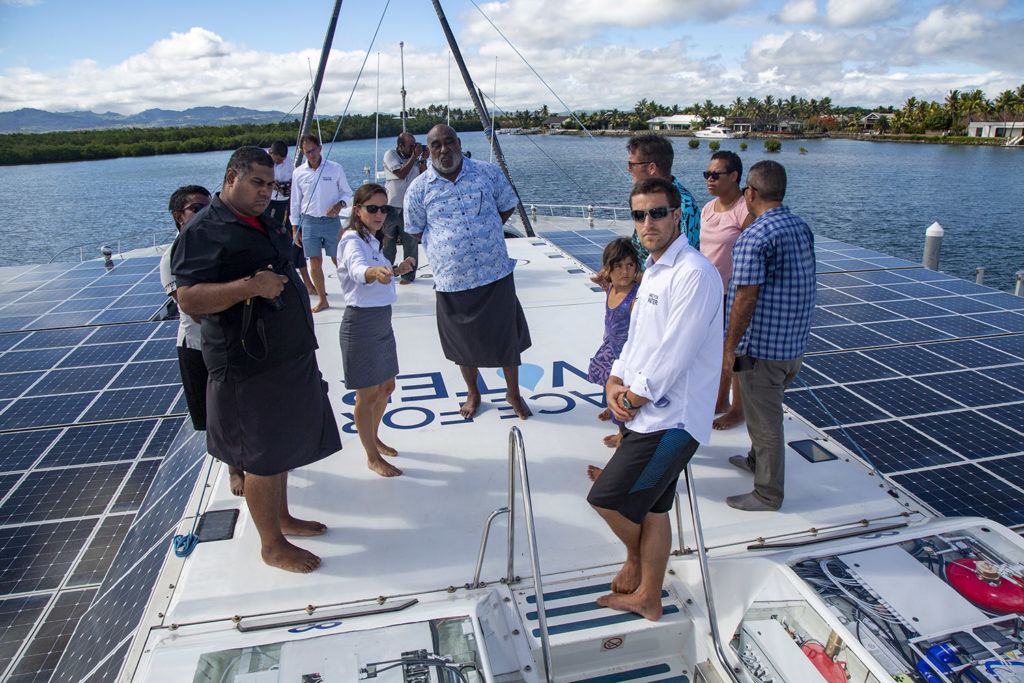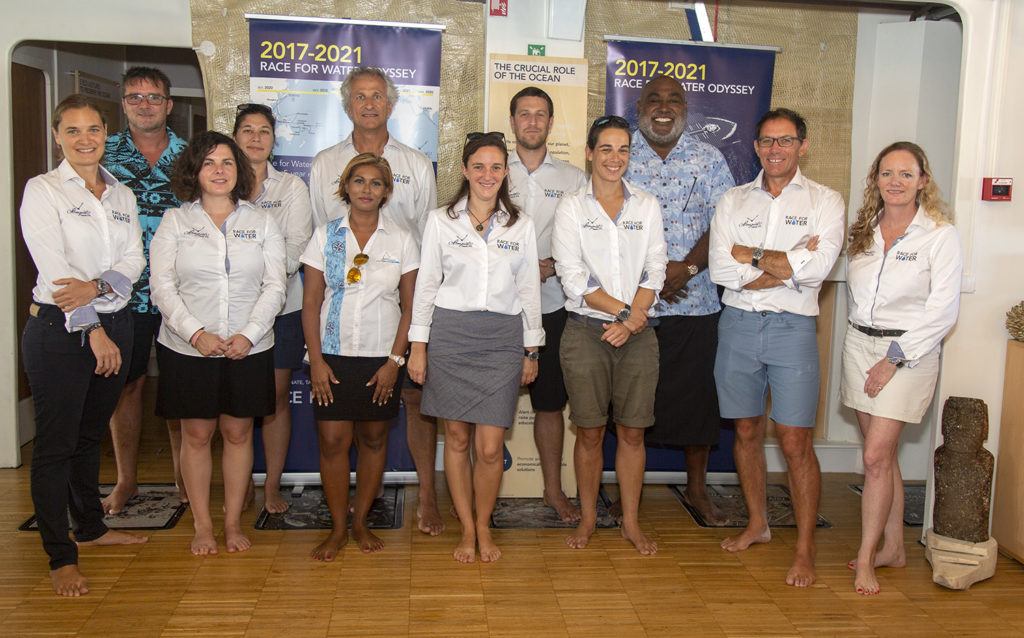 Source: Race for Water website