The Ocean Cleanup Suspended as Device Breaks Down in Pacific Ocean
A fracture in The Ocean Cleanup's "giant Pac Man", dispatched to scoop up waste from the Pacific Ocean, has forced the company to abort the mission and haul the apparatus back to shore.
By Eleanor Gibson, Dezeen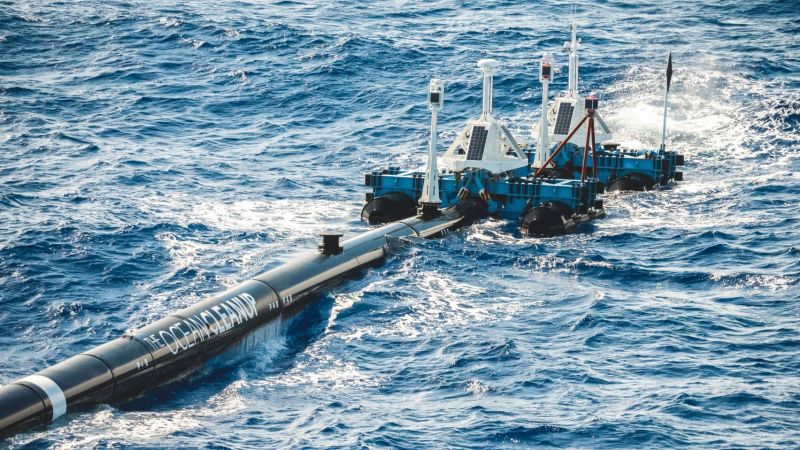 Image by The Ocean Cleanup
The Dutch non-profit began to tow its System 001 equipment, which is nicknamed Wilson, to a port in Hawaii for repair on 2 January 2019, after finding a portion of the apparatus "drifting away".
Discovered during a routine inspection of the device on 29 December 2018, the fracture was located at one end of the 2,000-foot-long (600-metre), U-shaped floating barrier, which features a 10-foot-long "skirt" underneath to collect the waste in the water.
Ocean Cleanup attributes unexpected damage to material stress.
Read the entire report on Dezeen