The municipality of Rapa Nui and the Race for Water Foundation have signed a MoU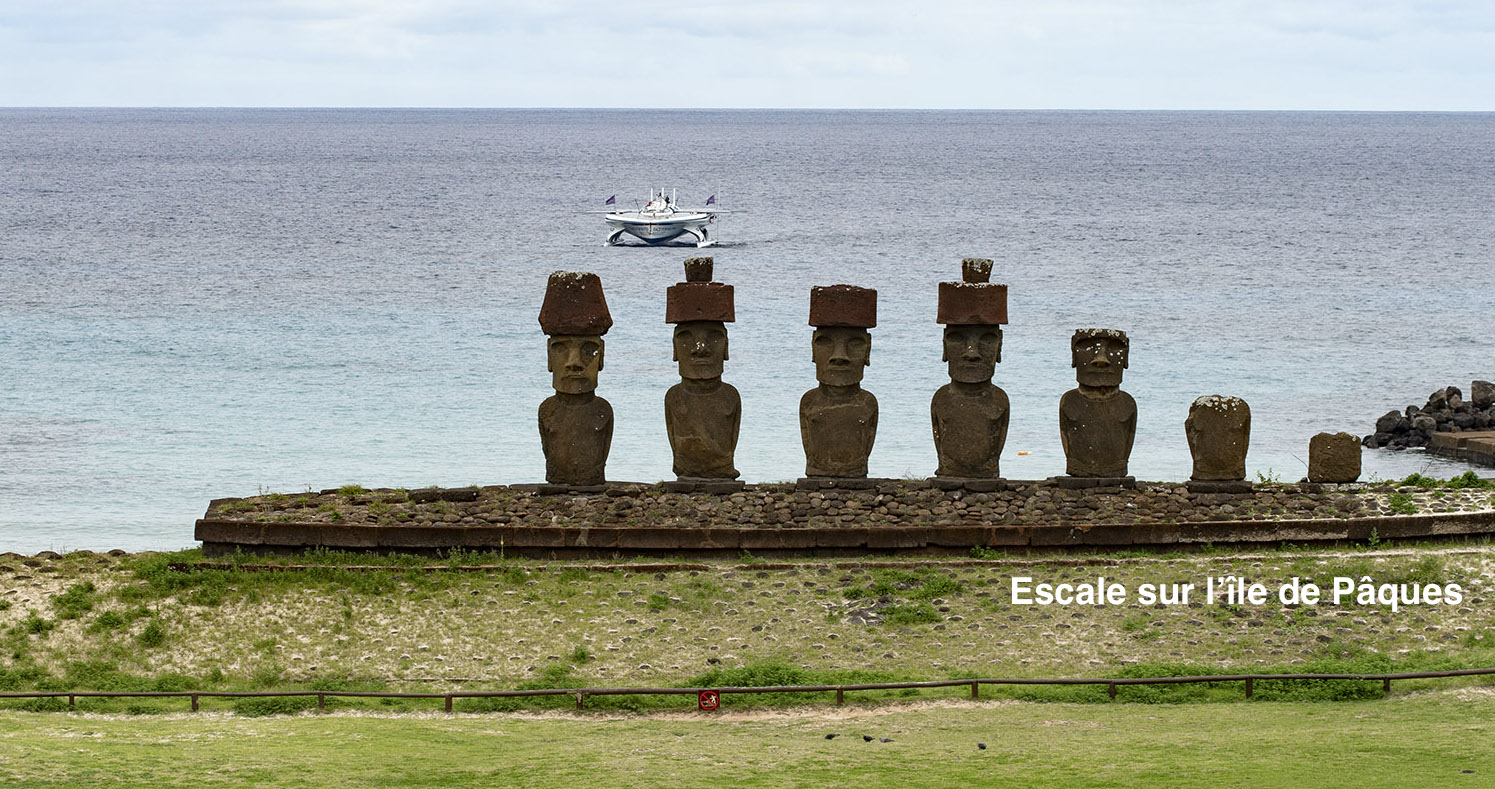 The bonds between Rapa Nui and the Race for Water Foundation hark back to May 2015, when the first odyssey made landfall on Easter Island with the objective at the time of making an accurate analysis of the plastic pollution of our oceans in line with NOAA protocol, which was applied to each of the beaches on the islands visited.
In 2015, Rapa Nui had already made quite an impression on the Race For Water teams with the terrifying observation about the extent to which this, the most remote island in the world, is impacted by the daily pollution of microplastics washing up from the oceans.
Since this time, the Foundation's teams have maintained regular contact with the local authorities and officials in a bid to continue weighing up which solutions are best suited to dealing with the island's problems and constraints.
Easter Island, which from Friday 31 August is playing host to the Race for Water vessel and its teams for ten days, ranks among the Foundation's key sites in terms of the implementation of the Biogreen solution, which enables the optimum conversion of all types of plastic waste into electric power.
As such, today, the signing of a Memorandum of Understanding between Mr Petero Edmunds, Mayor of Rapa Nui and Marco Simeoni , President of the Race for Water Foundation is an important step forward in achieving the end goal of providing Easter Island with a sustainable and efficient solution.
During the official signing, Mr Petero Edmunds testified to the importance of a switch towards sustainable environmental solutions for his island henceforth: " We need to make big changes in terms of the processing of waste and renewable energies. Race for Water is showing us that efficient and appropriate solutions do exist and these are totally in line with our vision for Rapa Nui's development".
Marco Simeoni expanded on the subject: " The Biogreen solution developed by the Franco-Swiss manufacturer ETIA and the Race for Water Foundation could ultimately enable nearly 16 to 20% of Easter Island's electrical requirements to be generated through the processing of all the household waste (excluding compost) as well as the uncontrolled waste washing up onto the island's coastline each day. This Biogreen solution could also ultimately be integrated into a more global solution in terms of energy self-sufficiency for Rapa Nui through an ambitious project based entirely on renewable energies and the circular economy".
In this way, the Race for Water Foundation will actively pursue this collaboration with its partners with an objective of 2020 for the implementation of the Biogreen solution on the island of Rapa Nui.
Source: Race for Water Odyssey blog