The most isolated Water guardian on earth!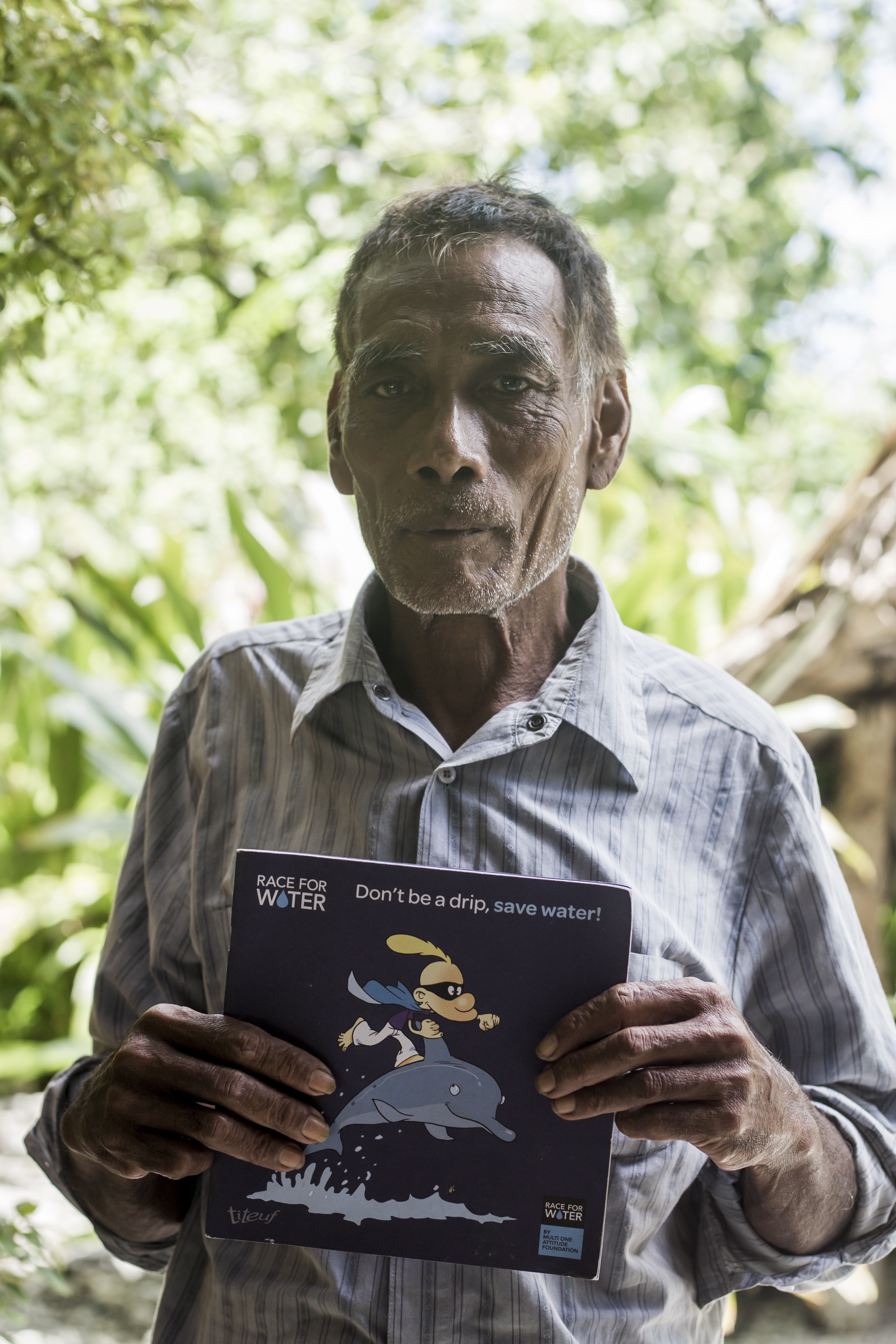 We just got back from an expedition in the Line Islands in the state of Kiribati located in central Pacific just North of the Equator. This myriad of low lying atolls remains totally off the radar for being disconnected from the rest of the world. Most of them have no running water and electricity and no ferry or plane service. They only rely on the Kwai, one of the last sailing cargo on earth to receive supplies and to get on and off the island. That is how we got there ourselves.To our surprise, one morning during our stay on one of them (Tabuaeran) we ran into Taekin. The local teacher came to us as we were the only foreign visitor on the island to request help as he was working on a translation from English into Kiribati (the local language) of the Race for Water brochure for kids! Taekin told us he meet with Swiss couple Sylvie Cohen & Marc Decrey aboard "Chamade" who are friends of the Foundation. They visited the islands with RFW brochures and he came up with the idea of teaching ocean preservation to his students. It was pretty amazing to see how far and remote our cause can travel!
Like most islands in the Pacific the Line islands are suffering from plastic pollution but it is global warning that is the biggest threat nowadays. Some islands are disappearing at a much faster pace than forecast forcing the president of the country to start relocating its citizen in Fiji or New Zealand making the Kiribati people the first climate refugees.
Also included in this post are some publications from our travel story to Rapa Nui (Easter Island) during which we meet with the Race for Water Odyssey,
Aloha from Hawaii,
Manu Bouvet & Carine Camboulives