'Shark' prowls V&A waters on the hunt for poisonous prey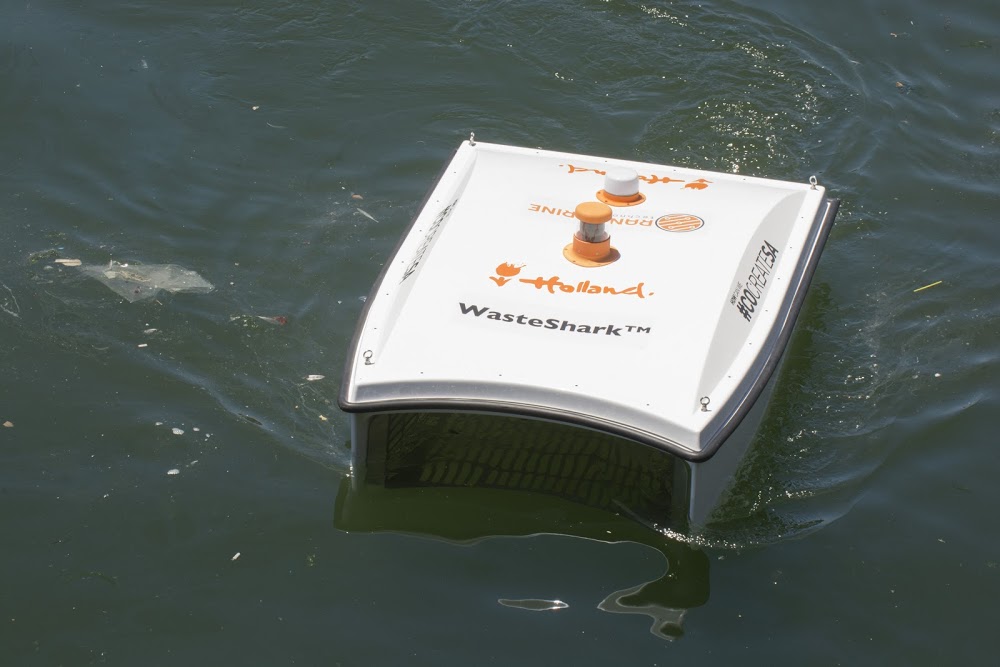 Another innitiative that comes up with a new technology to collect plastic debris in harbours. More information on this drone: https://www.ranmarine.io/aquadrones.
The WasteShark in action at the V&A Waterfront in Cape Town. Image: Trevor Samson
A shark has been released at the V&A Waterfront to feast on the contents of its waterways.
Capetonian inventor Richard Hardiman's floating drone' the WasteShark' swallows all the plastic litter in its path.
The battery-powered WasteShark has been tested over the past year at the Port of Rotterdam in The Netherlands' and Hardiman said: "We are now able to bring the WasteShark back home' as it were' thanks to the dedication of the V&A Waterfront and their sustainability values.
"We are now actively looking to launch the product in South Africa' and are talking to key local and national government entities to execute this."
Scientists say the world's oceans are being choked by 5.25 trillion pieces of plastic weighing 269'000 tons. Left alone' it will erode into small pellets that change ocean ecology.
V&A Waterfront CEO David Green told guests at the Volvo Ocean Race Ocean Summit on Thursday: "For us' ensuring that plastic from the harbour does not end up in the open sea is one way of tackling plastic pollution in our oceans' and the WasteShark offers a remarkably practical way in which to do this."
The device runs for eight hours before needing recharging and has sensors that report on water quality' weather and depth of the harbour basin. Mapping technology steers the drones away from ships and they can reverse if they collide with anything.
As well as The Netherlands' the technology is being tested in Sweden' India' the United Arab Emirates' the US and Australia.
A recent University of Georgia study said South Africa was one of the world's worst ocean polluters. In a list of 20 countries that generated the highest volumes of "mismanaged plastic waste"' South Africa came 11th.The worst offenders were China and other Eastern nations.
Source: Times LIVE