Race For Water Hosts Plastics Colloquium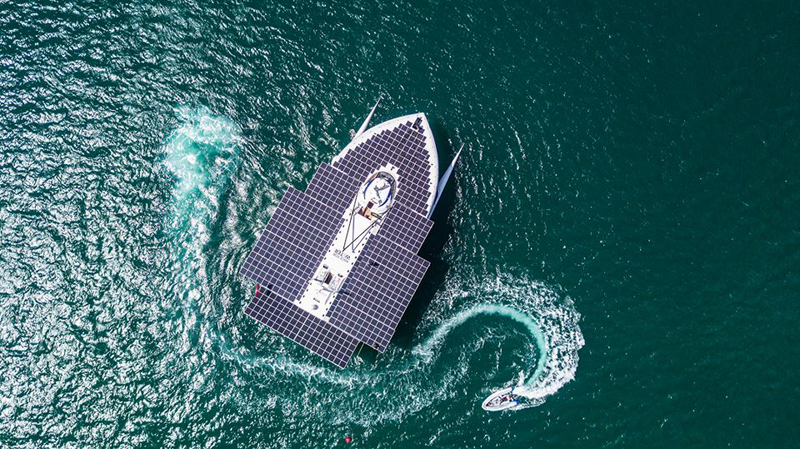 Over the past week, scientists from the EPHEMAE (Ecotoxicological effects of microplastics in marine ecosystems) project have been on board Race for Water , studying ocean pollution.
On July 6th an international team of experts, hailing from England, Bermuda, the U.S., and Europe, came together to discuss the issues and solutions to plastics pollution.
The Odyssey Race for Water blog comments: "It's certainly a hot topic for our guests and crew, who spent more than four hours in deep conversation, rigorously analyzing the issues and exploring a variety of viewpoints. This meeting of the minds provided a catalyst for further action on behalf of the oceans."
At the colloquium, Anne Hyde, Executive Director of Keep Bermuda Beautiful, spoke about the various activities in the Bermuda Marine Debris Taskforce's portfolio: beach cleaning, school-based educational programs, trash art, quantitative studies on Bermuda's beaches, and new initiatives.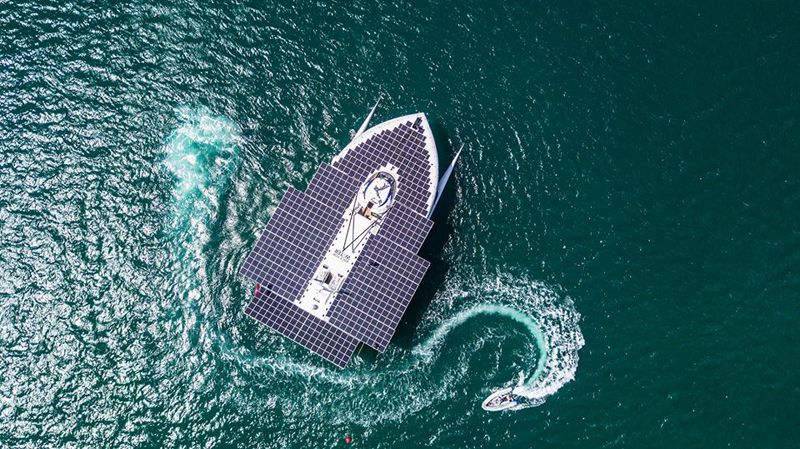 Other local speakers included: Robbie Smith, a researcher at the Bermuda Aquarium's Natural History Museum and chief scientist of the Bermuda Marine Debris Taskforce; Shane Antonition, of Plymouth University, who spoke about his research on microplastics on Bermuda's beaches; Jennifer Gray, director of the Bermuda Turtle Project; Jennifer Pitcher, Sustainability Director & Outreach Program Director, America's Cup; Kyla Smith and Rebecca Garley of the Bermuda Institute of Ocean Science; Giles Lorimer Turner, a post-graduate student at University of Cardiff; and Amy Munro, Sustainability Officer for the Land Rover Bar at the America's Cup, amongst others.
Martin Gavériaux, the boat's energy engineer, then presented the results of the scientific study conducted during the first Race for Water expedition in 2015. The team found plastics pollution literally everywhere: on every island they visited.
Camila Carteny, a young researcher from the EPHEMARE project, told the group aboard: "We're here to study Bermuda's waters, because they're an excellent representation of the situation in the North Atlantic gyre, and the research was launched in 2015."
The Odyssey blog concluded: "On board Race for Water , the Foundation's dream was coming true: global stakeholders coming together to open a dialogue and take action. Without a doubt, this meeting left everyone with a strong desire to work together, and an equally strong desire to work on legislation to decrease the environmental burden of plastics pollution in the oceans."
Source: Bernews