Race For Water arrival in Cuba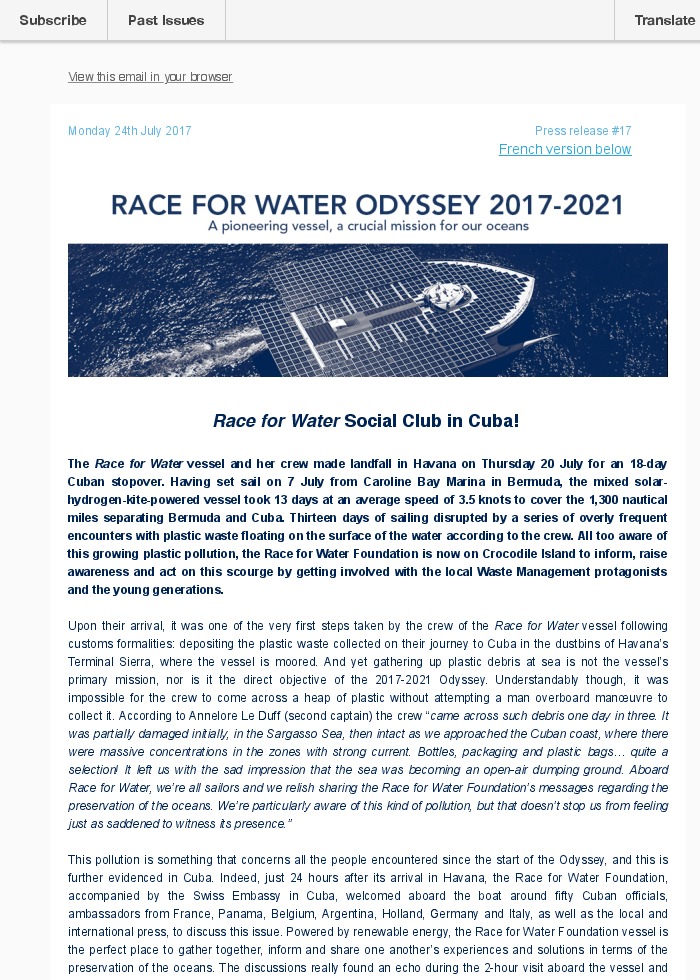 The Race for Water Ambassador Vessel well arrived in Cuba on July 20, after shocking meetings with plastic debris at sea on the cruise since Bermuda !
During this stopover the vessel will welcome a series of students visit, a "Plastic Waste to Energy" workshop, a microplastics workshop and a very expected scientific mission on microplastics carried out by Hans Peter Arp with two NGI's colleagues of him, Linn Merethe Brekke Olsen and Oyvind Lilleng. A Cuban scientific crew from the CEAC will join us especially for these WEATHER-MIC - JPI OCEANS mission in Cuba.
For more information, please have a look to our last press release attached
Viva Cuba!
Regards from all the Race for Water team.