Race for Water approaching the Panama Canal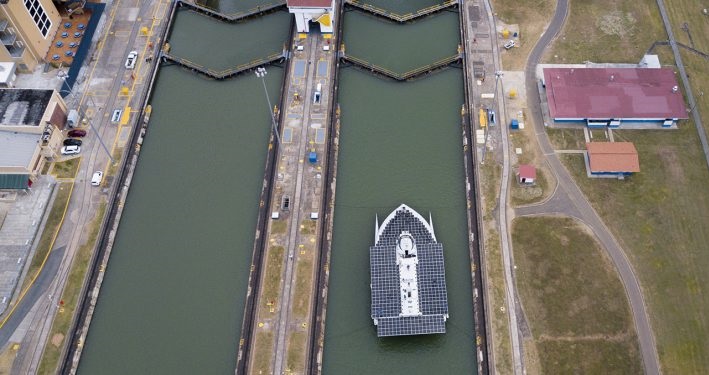 Race For Water approaching the Panama Canal before linking up with Panama City and the SUEZ Group, our partner for this stopover
The Race For Water vessel, ambassador of the eponymous Foundation, is continuing its odyssey and is currently approaching the Panama Canal, before making for Panama City in the latter part of next week.
This first Pacific stopover will be punctuated by a collaboration with the SUEZ Group, which has had a presence in Central America for over 10 years. During this four-day partnership an extensive programme will be rolled out to raise awareness about preserving the oceans and the problems with processing plastic waste with the support of Panama City.
You will find attached our press release for more information on this Panama stopover and programme for the Race for Water vessel there.