R4W participation to the Workshop for Water Ethics - 4th Interdisciplinary Colloquium, Geneva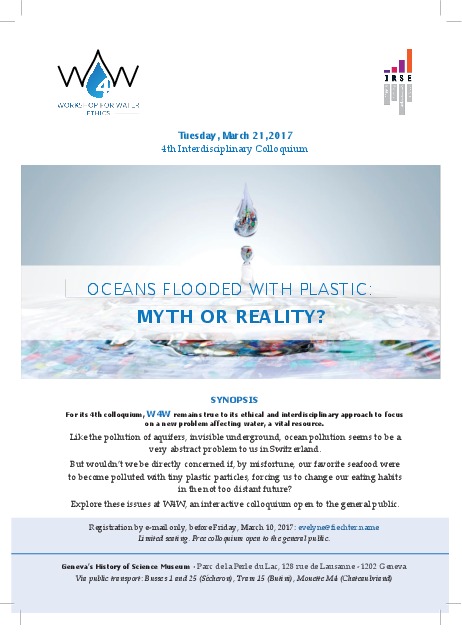 Race for Water will testify the reality of the plastic pollution in the oceans during the conference Workshop for Water Ethics (W4W) to be held at the Geneva's History of Science Museum the 10th March 2017.
Our Chief Technology Officer, Frederic Sciacca will be one of the main speakers and will talk about the first Race for Water Odyssey in 2015 and original solutions.
Please have a look at the program of this worskop in attachment,
This colloquium is open to the general public.