Q&A: Reflecting on Kenya's single-use plastic bag ban three years on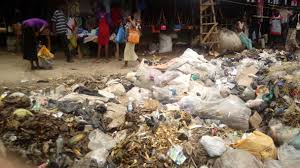 Three years ago, Kenya passed the world's toughest ban on single-use plastic bags, helping to establish the country's position as a leader in environmental conservation.
Davina Ngei, Communications Volunteer and Amirah Karmali, Research Intern at the Flipflopi Project, spoke to Professor Judi Wakhungu , who is ardently advocating for the environment through her role as a citizen, diplomat, and advisor to the Flipflopi Project, among other environmental movements.
What was your role in the legislation of CAP 387 of the Environmental Management and Coordination Act 2017 and more widely in advocating for environmental policy changes?
As Kenya's Minister for Environment and Natural Resources at the time, one of my responsibilities was to address the critical issue of pollution. Plastic pollution had become a national disaster, piling up in neighbourhoods and clogging drains.
Kenya had toyed with the idea of tackling the issue for many years, via endless discussions between manufacturers and the ministries for environment and industrialisation. But no action had been taken, despite the situation turning dire.
When I first came into office in 2013, my goal was to not only pursue the ban of single-use plastic bags but also negotiate the ban of PET plastic. I reinvigorated an existing Task Force to oversee the phasing out of plastic bags, as well as the transition to environmentally friendly alternatives.
The instant the notice of the ban on single-use plastic bags was gazetted, I was taken to court. There were many objections to the decision.

—Professor Judi Wakhungu
However, I faced significant pushback, especially on the ban of PET, with some voicing the negative economic impact. I believed then, and still believe now, that banning PET protects the health of our environment while boosting innovative businesses and markets.
With all of this in mind, and with the understanding that the outcome (positive or negative) would fall fully on my shoulders, I decided to move forward with the ban on single-use plastic bags.
The instant the notice of the ban was gazetted, I was taken to court. There were many objects to the decision, but the court ruled in my favour showing that I had followed the correct procedures.
The Flipflopi boat is made of 10 tonnes of discarded plastic, including 30,000 flip-flops, and is helping to raise awareness of plastic pollution in the ocean.
Image: The Flipflopi
The 2017 legislation includes a ban on the "usage, manufacturing and importation" of plastic bags in Kenya. How would you convey the importance of pursuing a stringent environmental policy?
Wanton littering is sadly a part of Kenya's culture, irrespective of socio-economic status. And beyond this, no one wants to take responsibility for their litter. This goes beyond government and city council intervention, but sits at the individual or household level.
It is critical to tackle this issue in a way that leaves no room for loopholes. That is why I followed the Constitution of Kenya 2010 to enable legislation that is strong enough to deal with the severity of the problem at hand.
Have you read?
How effective do you believe the ban on plastic bags has been since its legislation in 2017?
The ban has been extremely effective, considering the constraints we have as a country. Three years on, Kenya is much cleaner.
I recently drove from Nairobi to Nakuru in the Great Rift Valley. The highway that was once lined with litter and plastic bags is now clean. Previously filthy areas are now being cleaned regularly. More and more, we can see county governments taking up their roles in cleaning the environment.
There has also been progress regarding behaviour change, although this has been much slower. The notice of the ban was gazetted on February 28, 2017, with a six-month allowance given for Kenyans to make the transition. Almost immediately, people began buying reusable bags.
There were hefty fines that came with the ban, aimed at controlling plastic-bag manufacturers. While many complied, there were some manufacturers who were arrested for producing plastic bags despite the ban.
While plastic bags are not completely gone, they are no longer used openly, and the environment is much cleaner. However, there are other forms of trash — such as plastic bottles — littering our environment.
We do have a long way to go, and we continue to encourage leaders to serve as an example to their communities.
The government of Kenya recently initiated a ban on the usage of single-use plastics in "protected areas" as of June 2020. What are your thoughts on this?
When the 2017 ban on plastic bags came into effect, protected areas were the first to be safeguarded. National parks went a step further, though, including plastic bottles in their list of prohibited items.
I believe that every piece of legislation is a living document, adaptable to our dynamic and vibrant world.

—Professor Judi Wakhungu
This new ban reminds us that plastic pollutants are still a threat to our biodiversity and to the health of our ecosystem.
Do you believe that environmental policy should continue to expand beyond the current legislation in Kenya? What are the necessary steps to achieve this?
When I was first appointed as Minister for Environment and Natural Resources, the prevailing attitude towards each piece of legislation was that it was written in stone. I believe that every piece of legislation is a living document, adaptable to our dynamic and vibrant world.
We do not know what new pollutant will face us in the future – we are currently dealing with plastic pollution, air pollution and medical waste to name a few. Our environmental legislation must be alert to new challenges and opportunities and should be amendable to face them.
We also need to synchronise our environmental policies through the East African Community, especially legislation on plastic pollution.