Papeete, here we are! – Race For Water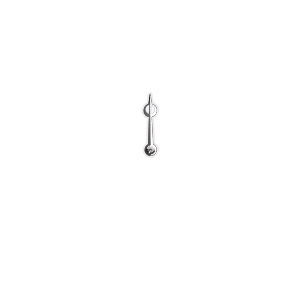 Powered solely by renewable energies (solar-hydrogen and kite), the Race for Water vessel is arrived to Papeete after a month-long passage from Rapa Nui (Easter Island) to the Polynesian archipelago.
Race for Water will remain in the turquoise waters of French Polynesia until 5 November and will criss-cross the Society archipelago, visiting the windward and the Leeward islands: Tahiti, Moorea, Bora Bora and Tetiaroa before returning to Papeete.
Created in 2010 by Marco Simeoni of Switzerland, the Race for Water foundation is dedicated to the preservation of water and the oceans in particular. Today, seriously under threat from plastic pollution, it is imperative that this essential resource for life is protected.
"Our mission is to inform and take action to ensure plastic waste does not reach the waterways and the oceans. During each stopover, the Race for Water Foundation, together with local partners, seeks to develop social and business models that give value to plastic waste to encourage its collection", explains Franck David, Director of the Race for Water Odyssey. "Engaged in a five-year Odyssey (2017-2021), the Foundation's ambassador vessel is criss-crossing all the seas of the globe in order to study the impact of plastic on the marine environment, raise awareness about this and put forward solutions. Using the same model as on our previous stopovers, we're going to roll out our different programmes across Polynesia."
Learn – Share ideas with the local scientist community about matters related to studying the plastic pollution of the oceans and protecting them from this scourge.
Share – Welcome as many people as possible aboard and raise their awareness. Along with other guests, we're going to invite nearly 20 classes of 25 students aboard throughout the whole stopover.
Act – On Thursday 11 October, a workshop will be organised aboard Race for Water with various local protagonists in a bid to get a better understanding of the waste treatment industry and the issue with illicit waste. During this time, the Race for Water teams will present an innovative plastic waste to energy model based on a machine developed in partnership with the French company ETIA."
In this way, the programme is set to be very packed once again, but also very rich in terms of encounters and discussions about local issues.
Saturday 6 october, the Race for Water vessel was welcomed in the port authority of Papeete Marina. "Our festive arrival, coloured by all the local tradition, is being arranged with the support of the port authority, Papeete town hall, the Maritime cluster and Tahiti Tourisme. We are very grateful to them so thank you on behalf of all the Foundation's teams and, in particular, on behalf of the crew, who after 30 days at sea from Rapa Nui, will most certainly be very touched by this welcome."