Official Welcome in Hong Kong – Race For Water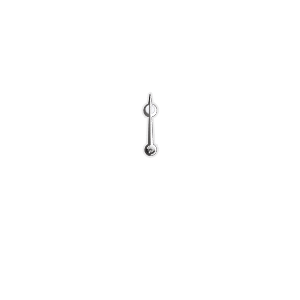 Official Welcome in Hong Kong
Today's official press conference was hosted by Camille Rollin, Race for Water Act Programme Manager, and welcomed on board Mr. Leo Poon, Vice President of Breguet Hong Kong, Mr. Reto Laederach, Acting Consul General at the Consulate General of Switzerland and Mr. Richard Wesley, Hong Kong Maritime Museum Director as well as other local community players and officials.
All those present at the conference highlighted the importance of collaboration to tackle the complex and growing issue of plastic waste and pollution not only in Hong Kong but across the globe.
During the stopover in Hong Kong, the Race for Water Odyssey will take part in a series of events, including a ' Plastic Waste to Energy' workshop , which will bring together a cross section of key decision-makers, business leaders and NGOs – in order to introduce Race for Water's plastic waste to energy solution the BIOGREEN, as well as facilitate discussions and alliances for the future.
There is also a comprehensive schedule of educational visits planned for school children and other organizations. Over 1,500 visitors will be hosted during the Hong Kong stopover.
A working showcase for energy transition whilst underway, the vessel transforms into a fabulous platform to host these events when in harbour and share knowledge about how essential it is to preserve our ocean.
Setting sail from Lorient, France, on 9 April 2017 for its 5-year circumnavigation of the globe, the Race for Water vessel, now on its 22nd stopover, will remain docked at the Hong Kong Maritime Museum until the 9th November.
People interested in visiting the vessel can register for free (minimum age is 8 years of age) online and also receive a free entry to the Hong Kong Maritime Museum: http://bit.ly/raceforwaterodysseytour
QUOTES
Camille Rollin, Race for Water Act Programme Manager : "We are here to spread the word on the importance of the ocean and to show that solutions do exist to turn the tide on plastic before it actually reaches our waterways. On the one hand we are pushing for a rapid reduction of plastic waste generation by encouraging individual actions and by incentivising the plastic industry to take responsibility for this terrible scourge. And on the other hand we are promoting the Biogreen plastic waste to energy technology, which provides a local based solution to the challenge of managing plastic waste, while involving the communities, and at the same time brings a source of valuable local energy production.
Everyone can act – do not forget the five "R"s – REFUSE the useless and REDUCE the needless in order to limit waste generation; REUSE and REPAIR what can be fixed to prolong product life, and RECYCLE when possible to give a second life to everyday products. "
Mr. Leo Poon, Vice President of Breguet Hong Kong
"Breguet is proud and pleased to be able to support Race for Water and its contribution into marine research and ocean preservation worldwide. It is our pleasure to welcome Race for Water Odyssey in Hong Kong, the crew will engage in a series of events with Breguet guests and workshops with local students and communities, showing us their maritime mission and promoting innovative solutions to tackle the plastic problem."
Mr. Reto Laederach, Acting Consul General at the Consulate General of Switzerland
"The Consulate General of Switzerland is delighted to welcome the Race for Water Odyssey visiting Hong Kong. We hope that its visit will alert decision-makers, raise public awareness and educate the young generations on how serious plastic pollution has been posed to the earth. Moreover, with its innovative approach and solutions, the Race for Water will give end-of-life plastic a value and to create new sources of income for the people most affected by pollution."
Mr. Richard Wesley, Hong Kong Maritime Museum Director
"The Museum has been fortunate to host a diverse range of international vessels at Central Pier in recent years. We support all endeavours to protect the world's oceans and are grateful to the Race For Water project for their commitment to raising awareness of this issue and their solutions to transform plastic waste into energy, that are overwhelming our shared ecosystem."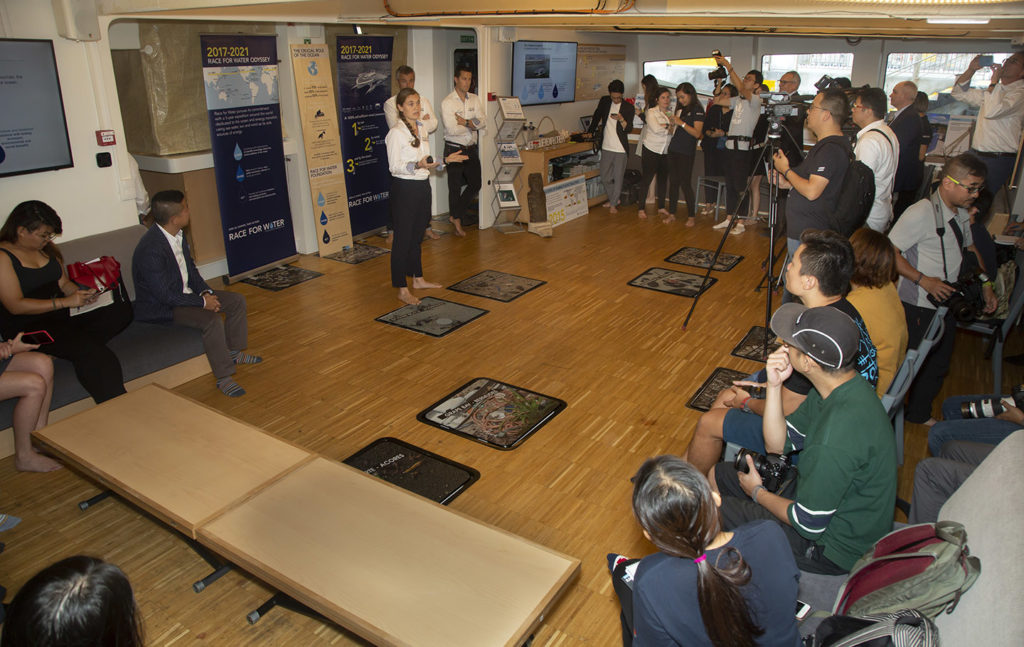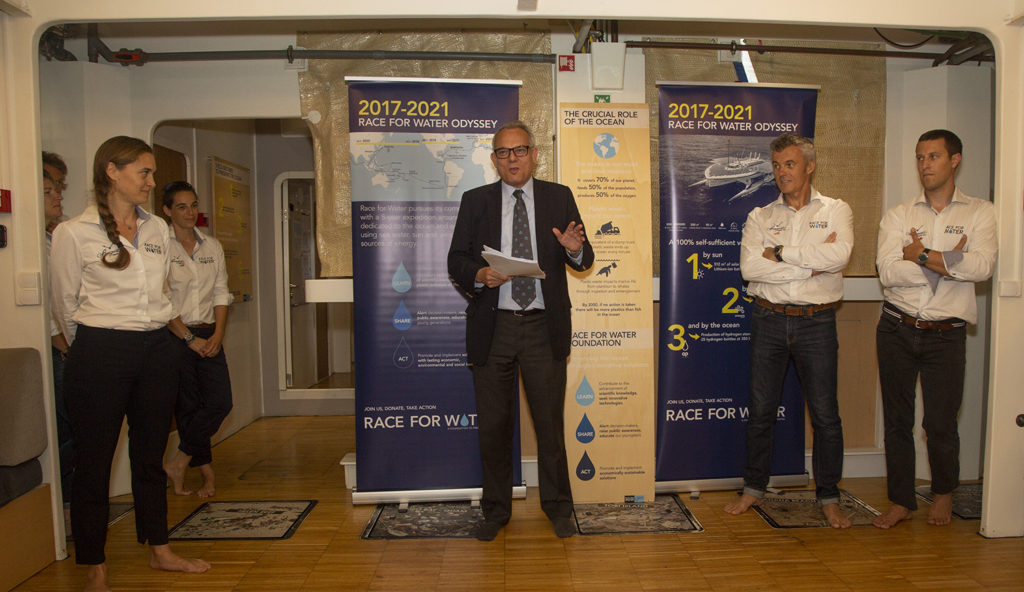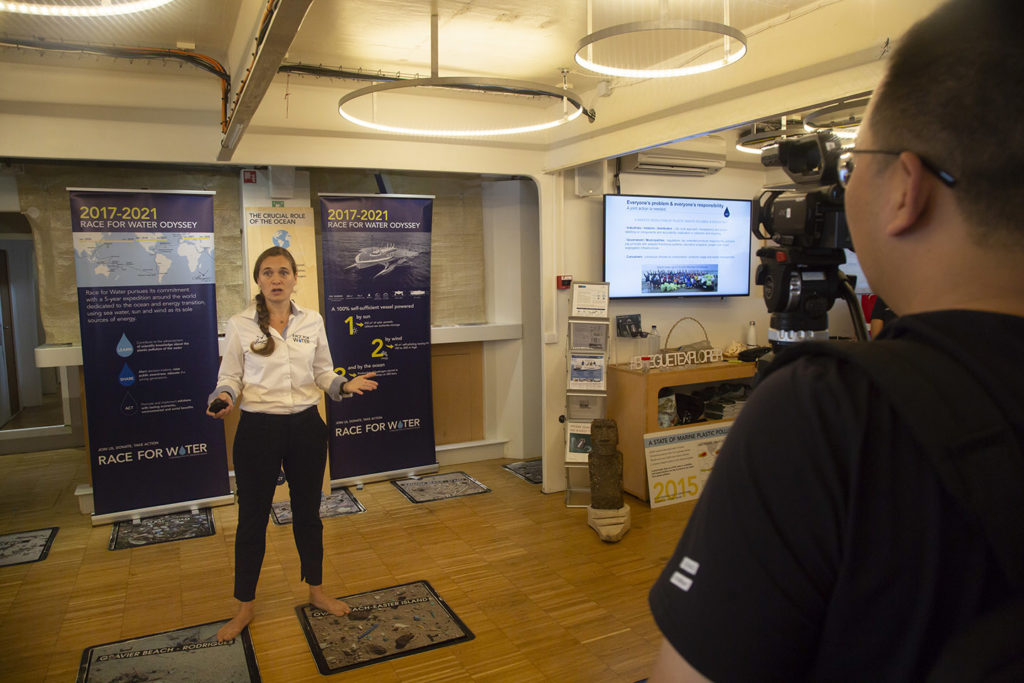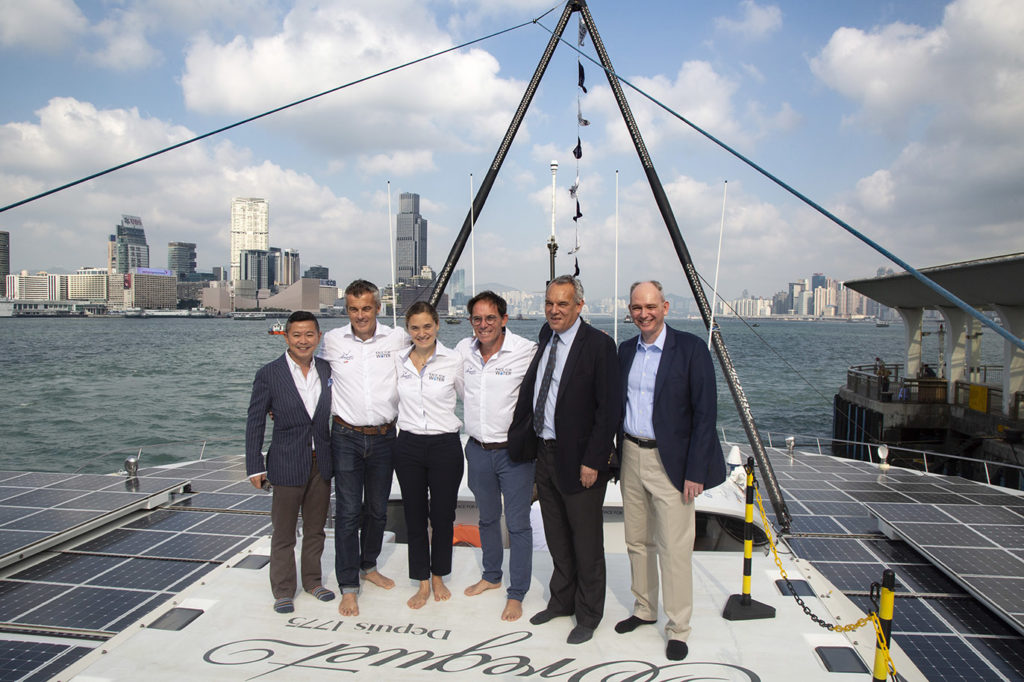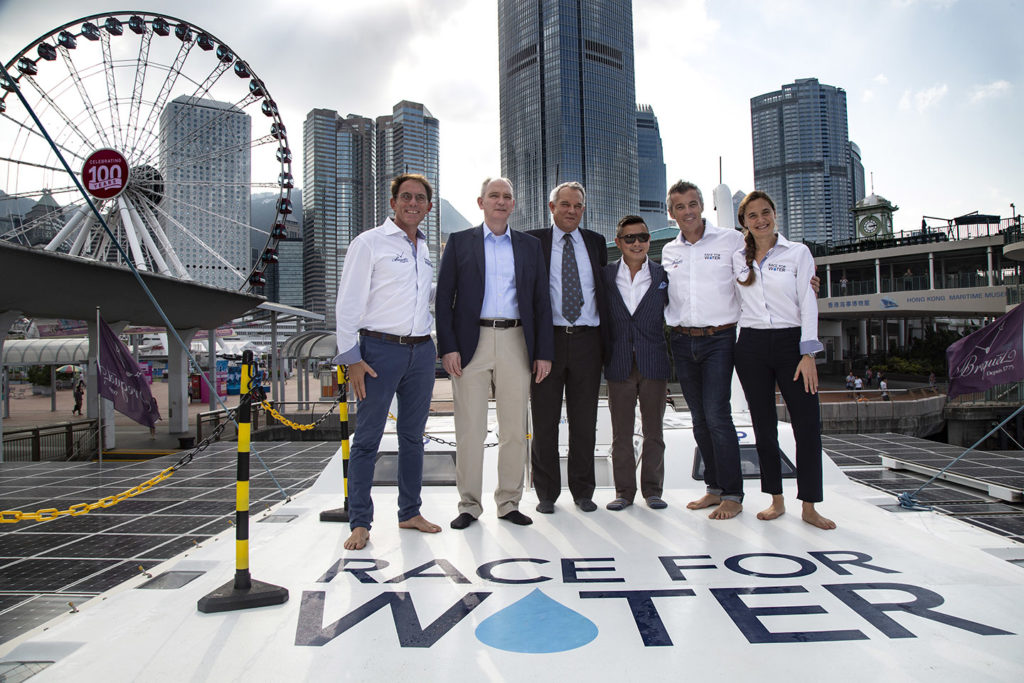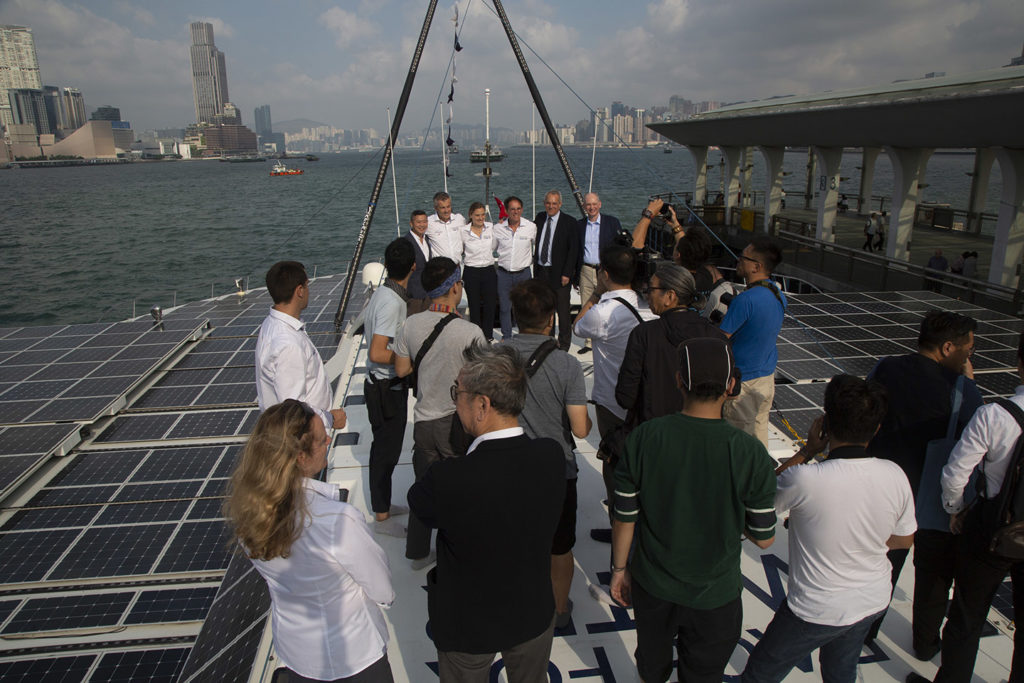 Source: Race for Water