Illegal fishing threatens Easter Island's natural resources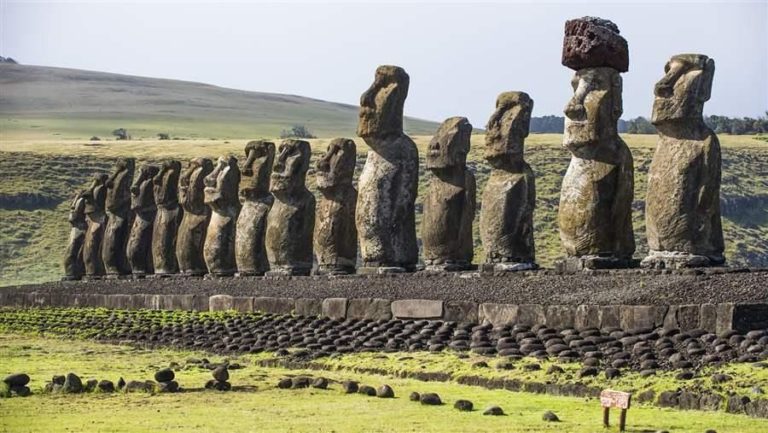 An island of plastic
"The issue of plastic pollution is terrible in Rapa Nui, we are in the middle of the South Pacific, which concentrates all the plastic floating from Chile and Peru on one side and Oceania on the other," said Sebastian Yancovic Pakarati, who recounted how it is common to find plastic debris inside the stomach of dead birds and fish.
Still, there are movements towards conservation progress. Recently, the community signed an agreement with a Chilean airline that has agreed to help remove garbage from the island by transporting it to the South American mainland on outgoing tourist flights.
Organizations like The Pew Charitable Trusts pushed a motion that was passed by the IUCN Congress to protect 30 percent of the ocean because currently only three percent is protected worldwide.
Next year, Chile will host the 4th International Marine Protected Areas Congress (IMPAC4), held September 4-8 in La Serena, Chile.
"It's a great opportunity to share experiences, learn from each other and advance the political agenda of creating marine protected areas in Latin America," Flores Arrate said.
A protected area like a marine park can serve as a conservation tool for unique species in those ecosystems. Image courtesy of The Pew Charitable Trusts
Despite the waves of plastic washing up on Easter Island's beaches and illegal fishing along its coast, Pakarati, Horstmeyer and others concerned with the island's preservation have not lost hope that the situation can be reversed – and in a way that may benefit ecological and indigenous communities alike.
"Every day container ships arrive at Easter Island carrying necessary resources because there are not enough on the islands; with conservation we can have a more sustainable community on the island, if we protect certain areas and allow the reproduction of species and their growth there will be more opportunity for Easter Island and others to become more self-sufficient," said Seth Horstmeyer.
Sources: Romina Castagnino, Mongobay