Fishing nets are turned into Jenga blocks to help save the ocean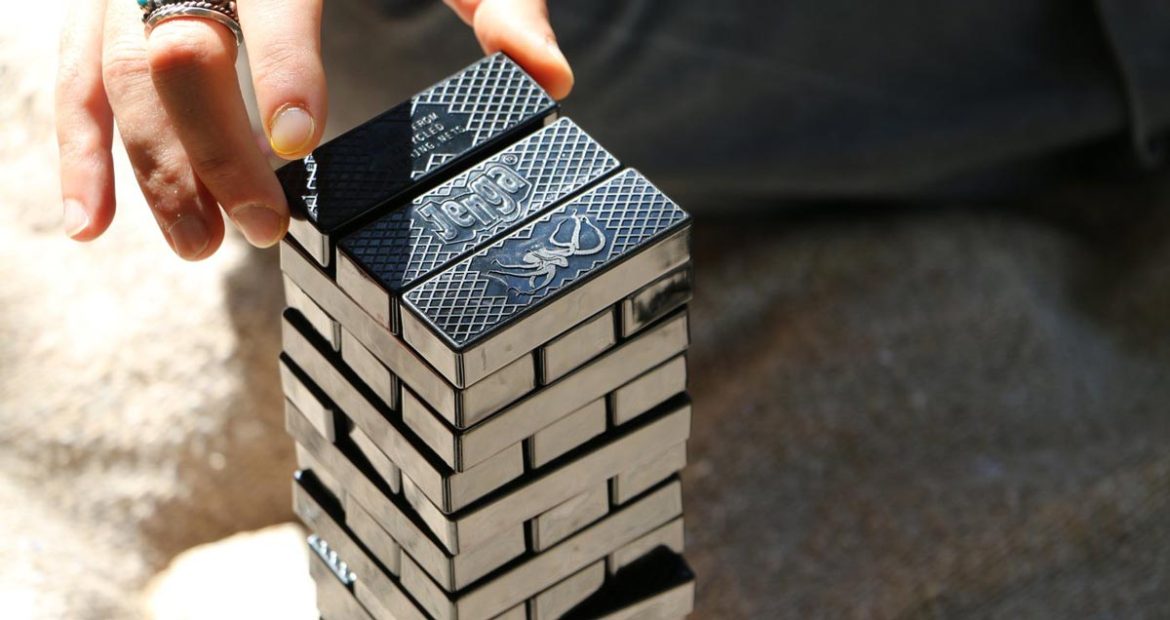 California-based skateboard company Bureo, in collaboration with Jenga founder Robert Grebler, has created an eco-friendly version of the classic game called Jenga Ocean.
It's basically played in the same way, albeit instead of wooden blocks, you use plastic ones that are made entirely from recycled fishing nets.
Through Bureo's recycling programme in Chile, 'Net Positiva', they collect discarded fishing nets and turn them into plastic pellets, which are then used to make the stacking blocks.
"The old nets are gathered and cleaned by local partners, then taken to a factory for mechanical shredding. They are melted and turned into plastic pellets, at which point they are no different from virgin pellets."
The benefits of this initiative benefits sea life, as well as the local fishing communities by way of financial incentives.
The special edition game uses up 25 square feet of nets, weighing one kilogram (2.2 lbs). It features blocks with images of threatened marine animals, and comes with new rules that educate players on how to protect the environment.
According to studies, discarded nets make up 10 percent of plastic waste, and some 30 to 40 sea creatures get entangled (and subsequently drown) per net.
We spoke with Bureo to find out more about their amazing initiative.
Source: Lost At E Minor
To find out more about: https://bureo.co/pages/jenga-ocean