'Failing or close to it': Environmental organization gives cruise industry poor report card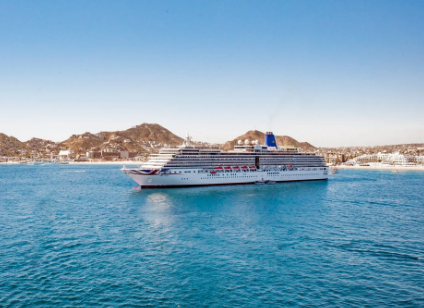 How FOE scored the cruise lines
FOE evaluated the cruise companies on a myriad of factors including air pollution reduction, water quality compliance and sewage treatment. Transparency and criminal violations were also included in its grading.
The parameters, according to Keever, were:
Sewage Treatment: Have cruise ships installed the most advanced sewage treatment technology available?
Air Pollution Reduction: Have cruise ships installed and are using shorepower (meaning they plug into electricity while docked rather than running engines)?
Water Quality Compliance: Have they had violations in Alaska (the only state in which water quality is tested for waste from cruise ships)? Or do they use "scrubbers" that convert air pollution into water pollution?
Transparency: Did the cruise lines get back to FOE with specific answers?
Criminal Violations were marked by a yes or no.
The results are based on information found through independent research using sources such as the Environmental Protection Agency, the Alaska Department of Environmental Quality, among others, Keever explained. After compiling their research, FOA then sent a detailed letter to each cruise line to confirm their research, which is where the transparency score comes in.
On FOE's website, each cruise line included has a full explanation regarding the grade it was given.
Friends of the Earth 2020 cruise line grades
Disney : B-
Silversea: C
Celebrity: D+
Royal Caribbean: D
Virgin Voyages: D
Regent Seven Seas: D
Princess: F
Norwegian: D-
Oceania: D-
Seabourn: F
Holland America: F
Cunard: F
AIDA: F
P&O: F
Carnival: F
MSC: F
Costa: F
Crystal: F
Our beach in Florida on the east coast gets daily barraged from plastic cruise ship trash since last 5 years that they have dumped in intl' waters. Only gotten worse from our perspective. Shut them down /huge fines need to be levied.