Ephemare scientists already on board the Race for Water in Guadeloupe to collect microplastics!
These two weeks, we welcome 6 JPI Oceans Ephemare's scientists , coming from the University of Bordeaux (France), the University of Marche and the CNR-ISMAR Institute (Italy), on board the Race for Water Ambassador Vessel to collect microplastics in Guadeloupe.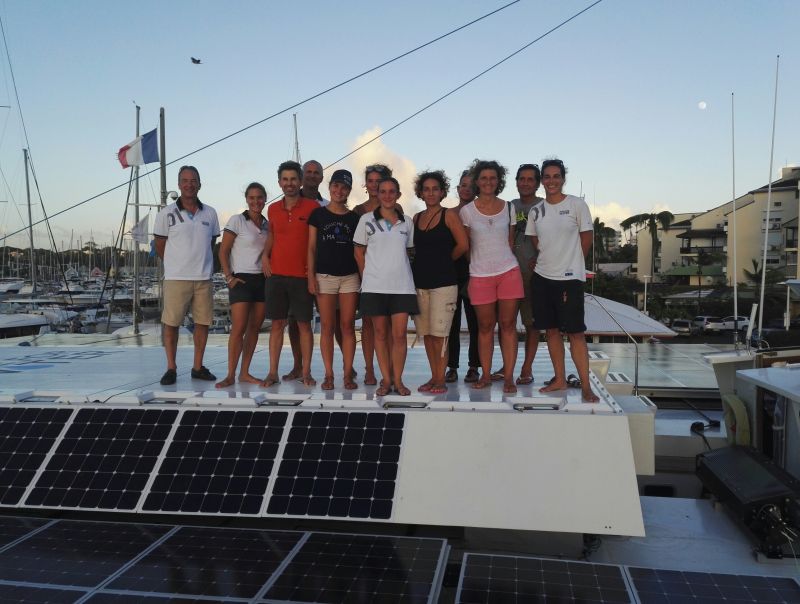 All the Ephemare scientific team and Race for Water team on board the Race for Water Vessel.
We already analysed and collected microplastics with them and the support of two scientists from the University of Antilles in Petit Bourg.
Days charged for the scientists and the crew between the sand sampling on the beach of Petit Bourg and the use of manta net and plankton net to collect microplastics in surface water in front of the beach.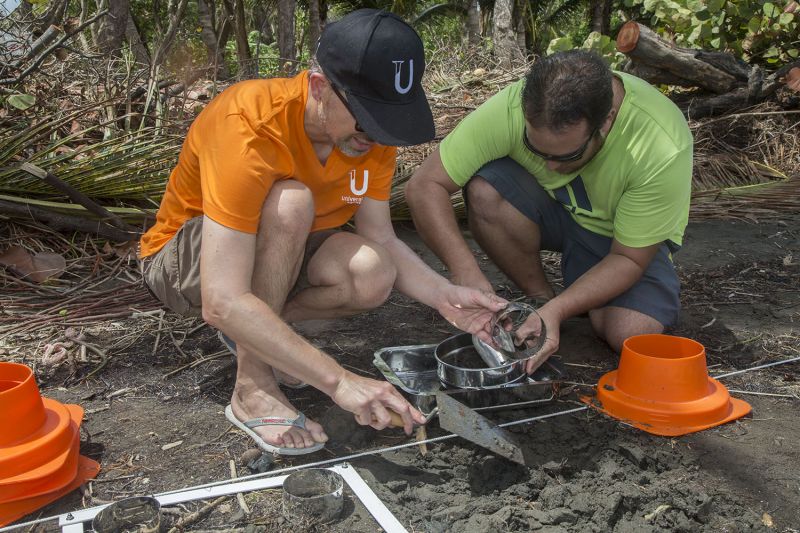 Sand sampling in Petit Bourg after the damage caused by the cyclone Maria.
Scientists also sampled some fishes, oysters and other marine organisms for dissection on the Race for Water vessel wet lab.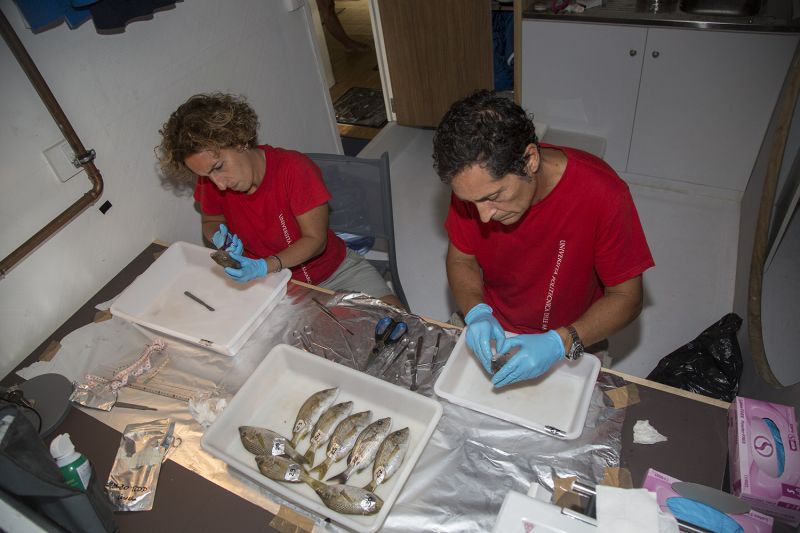 Fish dissection in the Race for Water wet lab by the italian scientists of the Ephemare project.
A study originally planned on the beach of Malendure in the National Park but modified due to the damage caused by the cyclone Maria.
Stay tuned for more information on how the team is progressing!
http://www.raceforwater.com/