Bioresins for biodegradable plastic packaging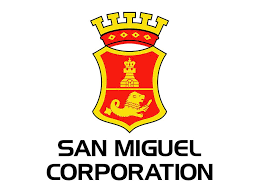 San Miguel taps Philippine Bioresins for biodegradable plastic packaging
San Miguel Corp. has tapped Philippine Bioresins Corp. for the conglomerate's biodegradable plastic packaging.
In an emailed statement on Monday, SMC said its packaging will utilize technology developed by Philippine Bioresins Corp. for its products such as cement and feed sacks, grocery bags, and food packaging.
"Initially, we will use it for cement packaging. What we will use is a biodegradable plastic woven packaging, or sack," said SMC president and chief operating officer Ramon Ang.
"This is proudly developed by Filipino inventors, using local materials, and made by local workers," he added.
According to SMC, Philippine Bioresins was recently given an Environmental Technology Verification certificate by the Department of Science and Technology (DOST) Industrial Technology Development Institute.
The verification confirmed that the biodegrable polypropylene produced by the company will be 64.65% degraded in 24 months, compared to non-biodegradable plastics that are 4.5% degraded in 24 months.
"We have always been looking for innovative environmental technologies, and we are excited about this development. We are looking forward to using biodegradable plastics, and this is just the beginning, as they are developing other technologies in this field," said Ang.
"We are very serious when it comes to sustainability. We have stopped our plastic bottled water business; we have taken on the challenge to reduce group-wide non-product water use by 50% by 2025, and we've poured more resources into major projects to clean up bodies of water as well as into research that supports plastic waste reduction," said Ang.