AMICi mission (Accumulation of MIcroplastics in Coral Islands) in New Caledonia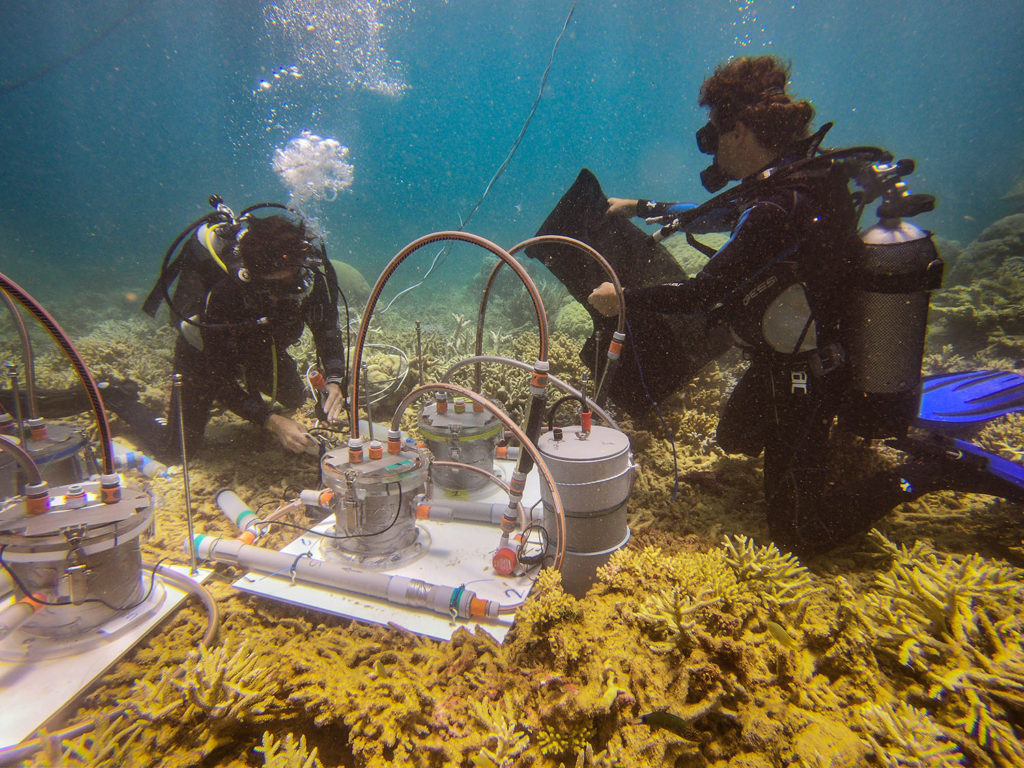 While Race for Water is sailing towards Indonesia, we come back on the 8-days scientific expedition which took place during our Race for Water Odyssey stopover in New Caledonia.
This mission called AMICi (Accumulation of MIcroplastics in Coral Islands) aims to analyse the impact of metals and microplastics on the health of coral islands.
To do this, 3 scientists of IRD New Caledonia and one scientist of Plastic@Sea came on board Race for Water to collect microplastics and analyse the exposure of corals to metals and microplastics in two sites (Prony Bay and Bonne Anse).
To learn more on this previous expedition visit our website here.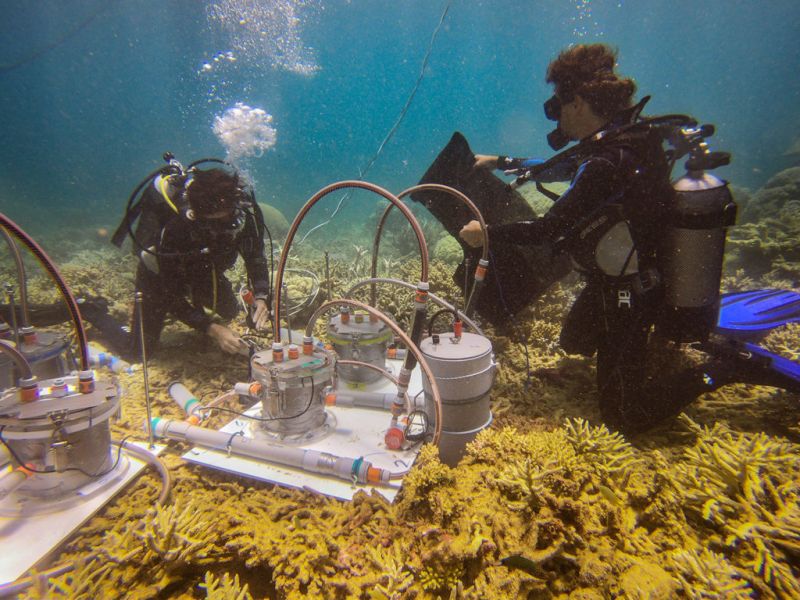 Three benthic chambers were set up and two different species of corals were incubated in these chambers, into which microplastics in suspension were injected. These three chambers were compared to a control chamber not containing a coral colony. © Peter Charaf / Race for Water.