A camera that could study microplastics in the ocean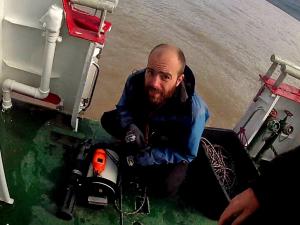 Camera can also study microplastics in the ocean
Markussen sees other uses for his new camera beyond climate change research.
"This new camera method can also be used to look at microplastics in the ocean," says Markussen.
"This is a growing concern and it's difficult to communicate to people since we can't see it. But these systems can visualise it so we can show people how much we're polluting the environment with these microplastics," he says.
"It's a totally different perspective, but an example of how these kinds of methods that were developed to look at climate change in the Arctic, can be used in another issue that is very relevant to society."
Sources: Catherine Jex, Denmark