3 days of festivities in Lorient to celebrate the start of the Race for Water Odyssey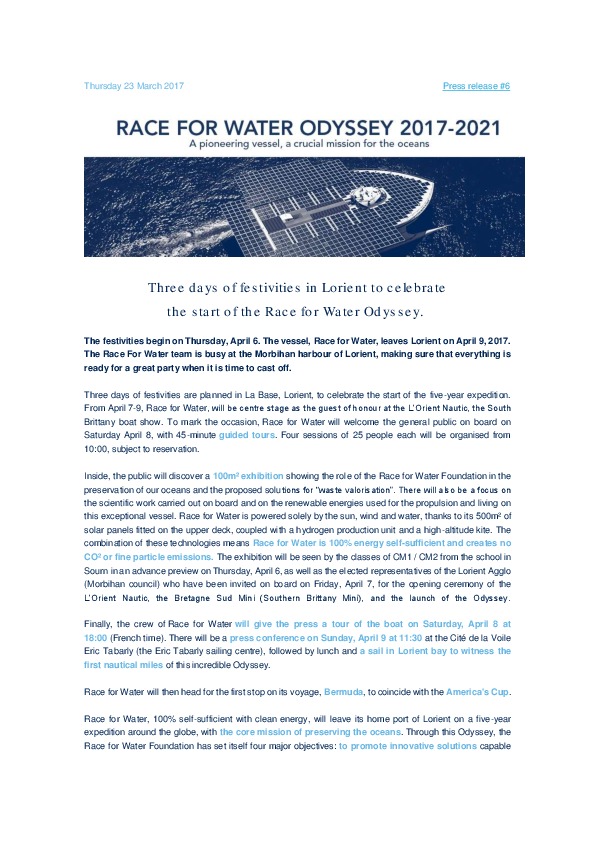 The festivities begin on Thursday, April 6. The vessel, Race for Water, leaves Lorient on April 9, 2017.
The Race For Water team is busy at the Morbihan harbour of Lorient, making sure that everything is
ready for a great party when it is time to cast off.
Have a look at our press release for more information on this Odyssey Race for Water departure.